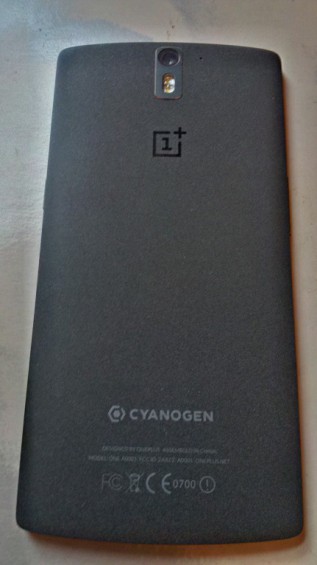 OnePlus – the newbie Android manufacturer with the 'Never Settle' motto, the incomprehensible marketing  strategy and the very hard to get hold of smartphone The One. The black 'Sandstone' 64gb version  was delivered just five minutes before I left the house for an away visit which involved an overnight stay in a hotel (pictures will be much better in the review) but I've now gathered my thoughts and below are some initial pics and impressions.
What arrived in the package
The One
USB cable for charging and data transfer
Two pin charger brick
Standard UK converter for charger
Sim removal pin with keychain holder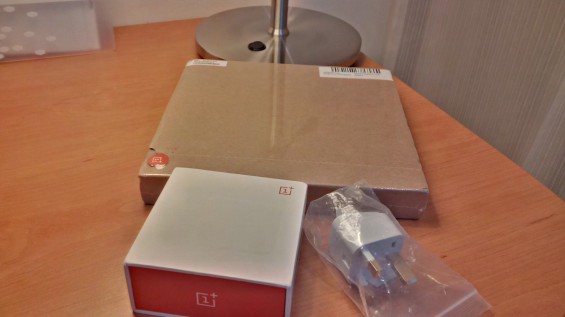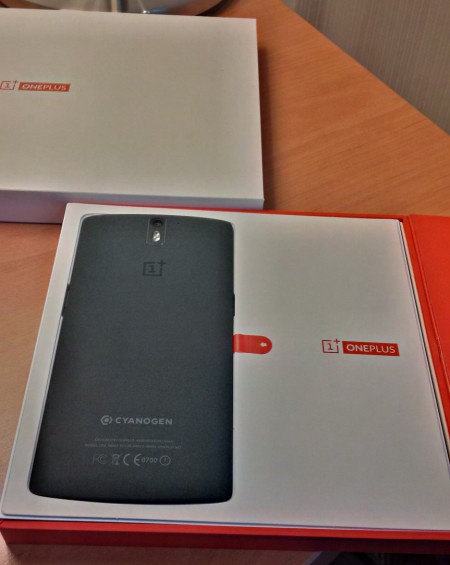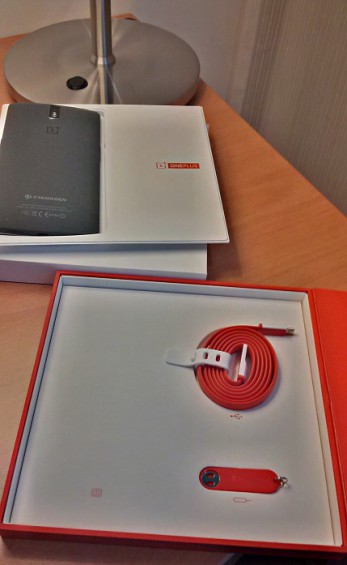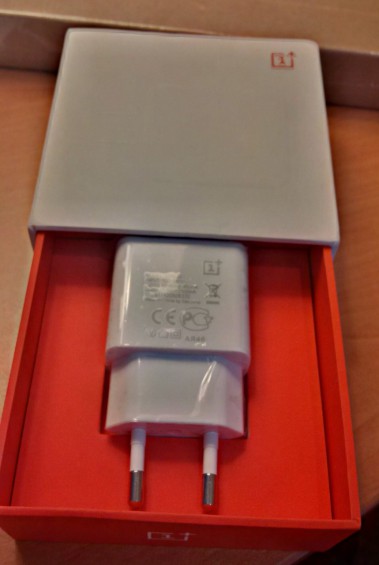 Specifications
Size – 152.9 x 75.9 x 8.9 mm
Weight – 5.71 ounces (162 g)
Operating System – CyanogenMod 11S based on Android 4.4
CPU – Qualcomm© Snapdragon™ 801 processor with 2.5GHz Quad-core CPUs
GPU – Adreno 330, 578MHz
RAM – 3 GB LP-DDR3 at 1866MHz
Storage 16/64 GB
Sensors Accelerometer, Gyroscope, Proximity and Ambient Light
Battery Embedded rechargeable 3100 mAh LiPo battery
This phone is one classy device. It exudes quality in an understated way. It has a very hard to explain backplate texture which kind of feels like a cross between a man-made fabric and very fine sandpaper – kind of 'grippy'. You do feel extremely confident it will not slip off a table, out of hand or out pocket.Never felt anything like it on any other phone.
Good points
Wonderful screen – beautifully rendered colours with deep pitch backs and vibrant bright colours
Incredibly lightweight for size and quality of phone (compared to other flagship devices)
Fantastic sim opener – designed thoughtfully and wisely with its own little key-chain holder
Tap to wake – I love this function! First phone I used it on was my beloved Jolla and the One does the same thing – integrates this ability seamlessly, it feels completely normal and you pity those who have to reach for buttons before they can use their phones
Excellent, premium packaging
Bad points
Icons on all app buttons are huge and can't seem to shrink them on stock Trebuchet launcher
No native uk charger – a two pronged charger with a uk adaptor which does look a little ridiculous sticking out of a wall socket
No wireless charging
Had software update immediately after I connected it to wifi bringing to mind the question "How stable is this device?"
Stuff I'm not sure if is good or bad yet
Textured backplate – may 'soak up' stains, may wear down / become bald in places, not too sure as unknown quantity
Really tall phone, it's dimensions do seem a little 'out of proportionally tall' and not sure how this will effect everyday handling and usage
Capacitive buttons opposite way around that most normal Android phones – from left to right menu, home then back
Design
This phone is wide and thin. Any wider and you would not be able to grip it satisfactorily, any thicker and you'd have trouble getting your fingers around it. It is a clever look as it is both distinctive but also relatively conformist – it looks similar to a lot of mainstream phones of the day but at 5.5 inches is undeniably large. The incredible lightness also makes it a joy to handle, almost too light somehow….?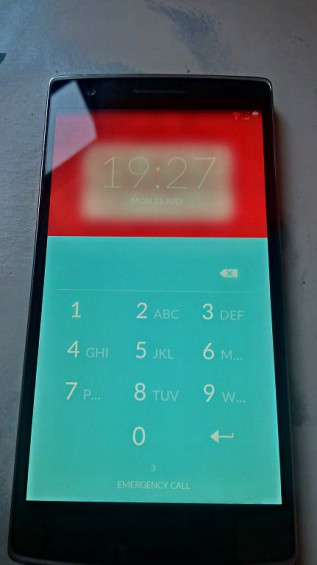 Software
Cyanogenmod is awesome, and you get a fair few bells and whistles thrown in here including AudioFX, Screencast and Themes showcase. This app shows you the plethora of optional themes you can apply to your One from changing styles, system icons, wallpapers, lock wallpapers, fonts, boot animations and sound packs. To completely change the entire look and feel of your handset. It is a customisers dream as pretty much everything you can think of can be altered in some way and the changes go so deep it is a bit bewildering when you start out, what do I want to change / need to change / need to keep? Great fun and very stable, I look forward to delving deeper…
Initial conclusion
It's weird because I think this OnePlus One is a tech bloggers dream. It ticks almost every box (and every true mobile phone fan has a pretty long list of things) that you could ask it to and keeps showing new things that are also great. Is that  a little much?  A little too obsessive to appeal to mainstream customers? I have a nagging feeling it may be. Do I care much? Hell no, it's smooth as butter, very quick to react and has not failed to do a single thing I've asked of it in the short few days I've owned it. I think this One could be 'my' one, but I really need some more time using it as my exclusive daily device and keeping copious notes. Full review to come, please leave any specific questions you have in the comments box if you want me to include them in the review.