Nakamichi have today announced the launch of their new portable and wireless NBS 10 Bluetooth speakers.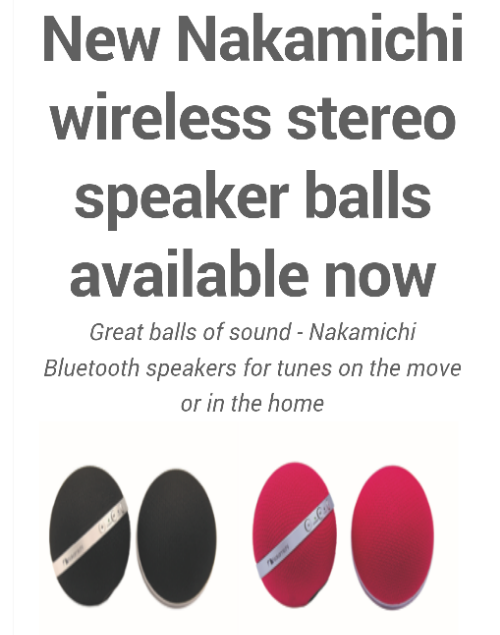 Featuring a spherical design each of the 2W speakers that form the NBS 10 can fit into the palm of the hand, and can provide a 3D effect by splitting your music into 2 directional streams.
Designed with portability in mind the NBS 10 speakers will easily fit into a bag and have a predicted run time of seven hours per charge. As you can connect through either Bluetooth A2DP or by the 3.5mm jack connecting your device of choice shouldn't be a problem.
Designed for both indoor and outdoor use the Nakamichi NBS 10 Bluetooth speakers are available in both Pink and Black from Tesco stores and online for £59.00