The LG G3 is a cracking device, it has a great design, it has quite a few innovative features and it is quite big. LG have decided to release a slightly smaller and slightly lower spec model, which confusingly has two names, the LG G3 Beat in Korea and the LG G3S for us here in the UK.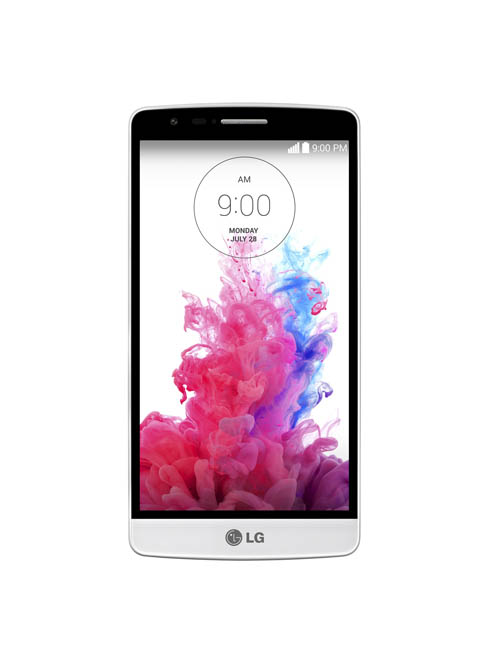 LG have gone with a lower spec, trimming the screen down to 720p, reducing internal memory to 8gb and going with a Snapdragon 400 processor. The full spec list is as follows:
■ Chipset: Qualcomm®Snapdragon™ 400 processor 1.2 GHz Quad-Core
■ Display: 5.0-inch HD IPS (1280 x 720, 294ppi)
■ Memory: 8GB / 1GB RAM / MicroSD slot
■ Camera: Rear 8MP with Laser Auto Focus / Front 1.3MP
■ Battery: 2,540mAh (removable)
■ Operating System: Android 4.4.2 KitKat
■ Size: 137.7 x 69.6 x 10.3mm
■ Weight: 134 g
■ Network: 4G LTE / HSPA+ 21Mbps (3G)
■ Connectivity: Wi-Fi b/g/n, Bluetooth 4.0,  A-GPS/Glonass, NFC, USB 2.0
■ Colors: Metallic Black, Silk White, Shine Gold
■ Other:Touch & Shoot, Smart Keyboard, QuickMemo+, Gesture Shot
Key features of the G3S are as follows:
■ Laser Auto Focus enables the G3 Beat to focus precious moments faster than ever before by measuring the distance between the subject and the camera using a laser beam.
■ Touch & Shoot lets users simply touch anywhere on the display to focus and shoot, reducing a two-step process to just one.
■ Gesture Shot allows you to simply clench your hand in front of the screen to automatically begin a three-second countdown before the picture is snapped.
■ Smart Keyboard learns how you type for faster input with fewer mistakes, reducing errors by up to 75 percent.
■ QuickMemo+ lets you jot, sketch, take notes and be as creative and inspired as you want to be.
The LG G3S or Beat is a predictable move for LG as all of their competitors have slightly smaller lower spec devices. This one though at 5″ might not be small enough for those that like a one handed device. It's also nice to see the laser assisted auto focus make its way down the device list.
As regards price and availability LG so far haven't revealed anything, but the press release did say the following:
The LG G3 Beat will make its debut on July 18 in South Korea and begin its global rollout from Europe and the Commonwealth of Independent States (CIS) countries in the weeks that follow. The LG G3 Beat will be available as the LG G3 s in Europe and the CIS. Prices and details of availability will be announced locally at the time of launch.
Hopefully at some point in the future we'll get one to review.