Three UK has today launched a new range of SIM-only contracts. In a way this mirrors how they relaunched their contract plans recently.
Customers will be able to start at just £7 a month for 200 minutes, unlimited texts and 500MB of data. This includes free 0800 calls. The deals jump to £23 at the top end for AYCE minutes, texts and data with 4GB allowed for tethering use.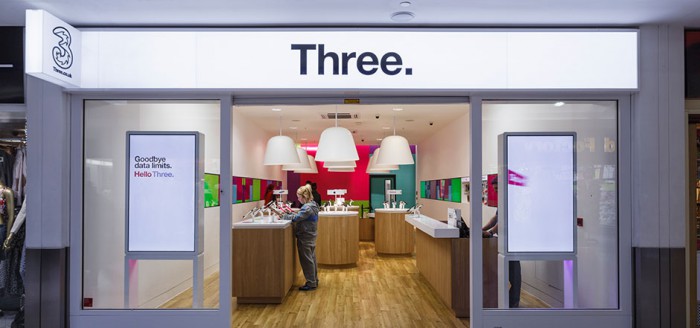 These are based on 12 month contracts, if you want a rolling SIM then just add £3 a month extra and you are good to go. Deals start from £10 a month up to a maximum of £26 a month.
Allowances available to "mix and match" (to build your personal best deal) are….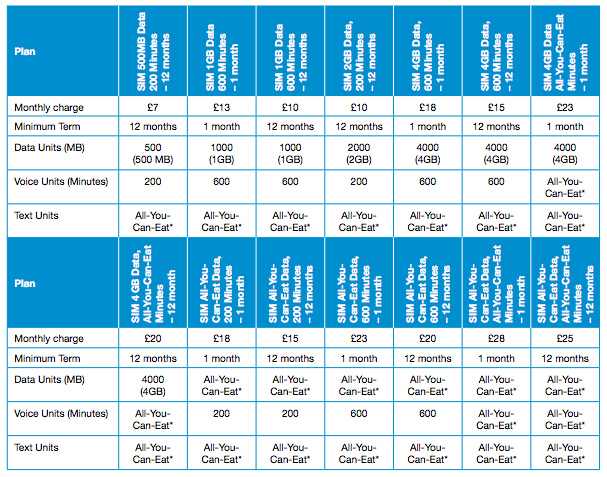 Minutes:
200 Minutes
600 Minutes
AYCE Minutes
Texts:
Data:
500MB
1GB
2GB
4GB
AYCE (with 4GB tethering)
So the good news is you can finally build your own idea. If you need only 200 minutes but are a heavy data user then this is great news for you.
The sad news that many will notice is this now ends the famous 'One Plan' contract. This has been a market leading product for so long and one of the best price plans ever made in the industry.
Anyone already on an existing One Plan will be able to keep what you have, even if you're now out of contract. If you wish, you can move to one of these new plans, and AYCE is still available on the handset for data, but tethering IS now limited up to 4GB depending on your plan.
All new SIM-only plans include free 0800 calls and lower rates to 0845 numbers. You also get 4G free still, so no separate package needed and you still get access to "Feel at Home" for free roaming in 16 locations around the world.
These new plans should be available online, in store and over the phone right now if you want to sign up for one.