Ask any Coolsmartphone reader and they'll tell you that they love playing with their bulbs. Fiddling with them until they go a funny colour is a particularly popular pastime, so MIPOW have created this, the "PLAYBULB".
Ta-daaarrr!!!!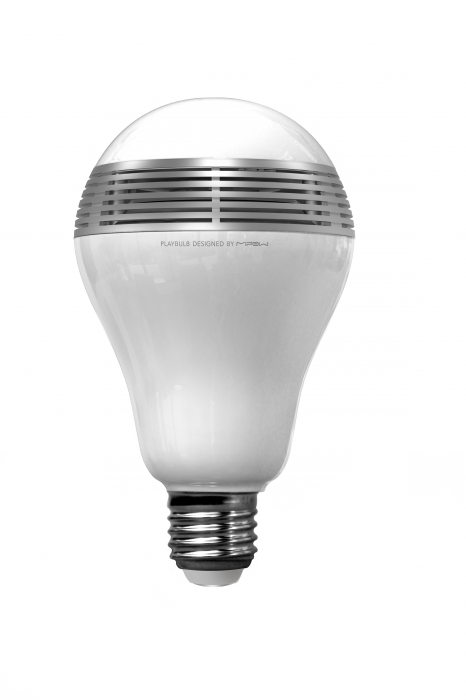 For £59.99 you get more than just a light bulb. This is a Bluetooth speaker too. You get to control it via a smartphone app and you can turn the light on, off or adjust it to the right level of warm white light. Not only that, but you can also play tunes through the speaker and control the volume.
The bulb can be switched to "Energy Save" mode to turn it off after a certain level of inactivity, "Night" mode to gradually dim the light and reduce the volume, "Sleep" mode for dimming the light and turning off the audio, plus "Wake Up" mode which will gradually increase both the light and audio. Everything is controlled via the app, and whether you choose to put this in a bedroom, kitchen or lounge, it's a very neat idea.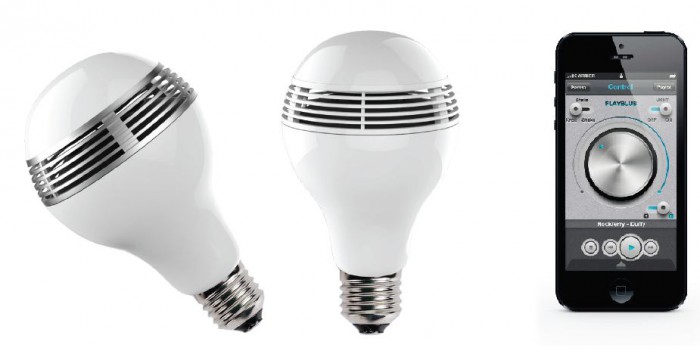 It uses the E27 screw fitting, but you can buy adapters for bayonet, E14 or E40 fittings. It's available in two finishes (white or silver grille colour) and you can find out more about it on playbulbs.com, where there's also links to the Android or Apple apps (Windows Phone owners, please look away now).
My favourite local shop, Selfridges, is doing them for £59.99. We're hopefully going to get one of these on test so we can tell you if that speaker is enough to fill a room. 🙂