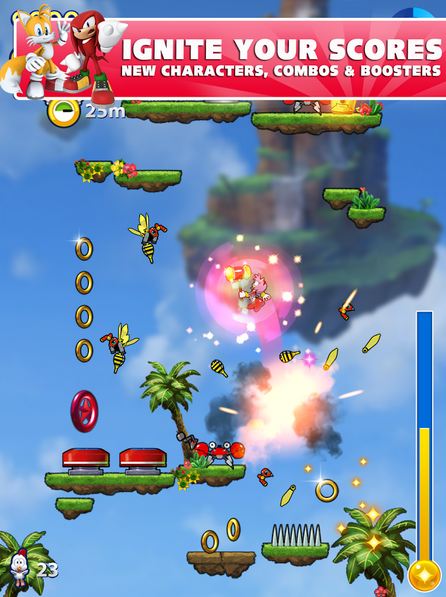 Apologies in advance for that "local free newspaper"-style headline that crow-bars the word "Fever" from "Sonic Jump Fever" in, it's still early. 🙂
Sega, who are perhaps best known for this intro sound would like me to mention their new Sonic game. It's called "Jump Fever" and is available for both iOS and Android devices. Windows Phone users will have to look the other way unfortunately.
Here's a look at it in action..
The PR people tell me that it's quick to play and shifts the "focus to score-attack gameplay and competition", whatever that may mean. Either way, you'll need to do some tricky vertical jumps as Sonic, Knuckles or other characters. You can also use boosters, upgrades and special character skills to improve your score.
Give it a spin if you're into your little blue squirrels.. or hedgehogs… whatever it is. I was more of a Mario man myself. 🙂
Details below..