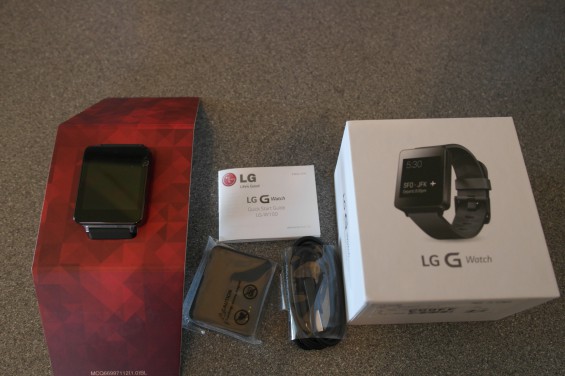 Packing an always-on display, 400mAh battery (which is enough for a day of activity) and powered by Android Wear, this is the LG G Watch.
It's both dust and water resistant, plus you can just say "OK Google" to ask it questions, such as "Come on KITT buddy, where are you?"
If you want one of these, the cheapest we've found them is on Mobile Fun for £149.99, which is £156.98 with the delivery, but that's still pretty good.
The watch will let you see the latest Facebook posts, catch up on tweets, texts and email. It'll also play music if you want too.
You can get it in either black or white but, ahead of our review, we figured you'd like some up-close photos of this device before you go ahead and buy one to try and become Michael Knight, or perhaps this lovely lady doing her exercise..