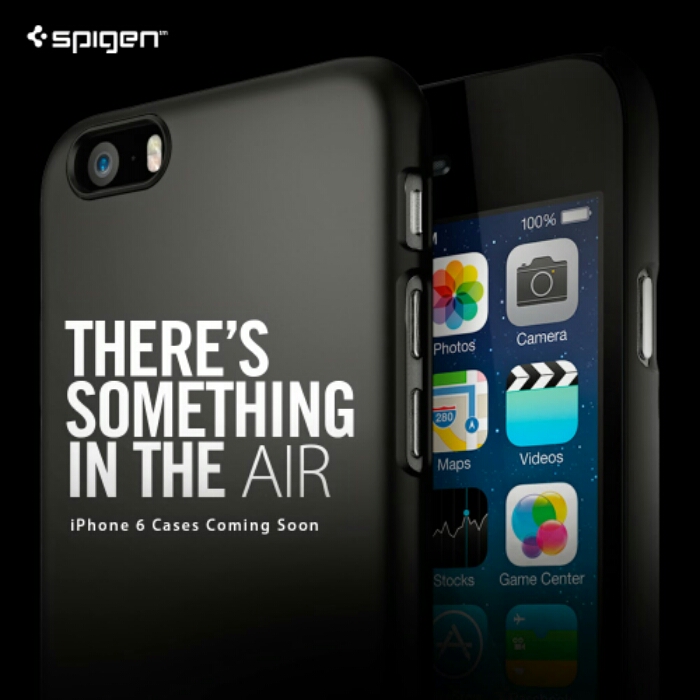 Case manufacturers often get their hands on dummy versions of new phones before they are released so that they can design and manufacture a case in time for the device to be released. Spigen are one of the most popular case manufacturers and so it makes sense for them to want to make a case for what is possibly going to be the best selling phone in 2014.
It's just they've jumped the gun a little bit. They've gone and posted a teaser image on Google+ and they've also created an Amazon product page for their range of cases as well.
There are two interesting points here, firstly the teaser image says:
There's something in the Air
Does this mean that Apple are going to continue with the Air branding from the iPad Air? Secondly the Amazon page mentions 4.7 and 5.5 within the product title names. So it seems that thanks to Spigen we can guess that there is going to be two models of the iPhone 6, one is going to be 4.7″ and the other is 5.5". Which will answer a lot of people's prayers (I'm assuming some people have actually been praying here).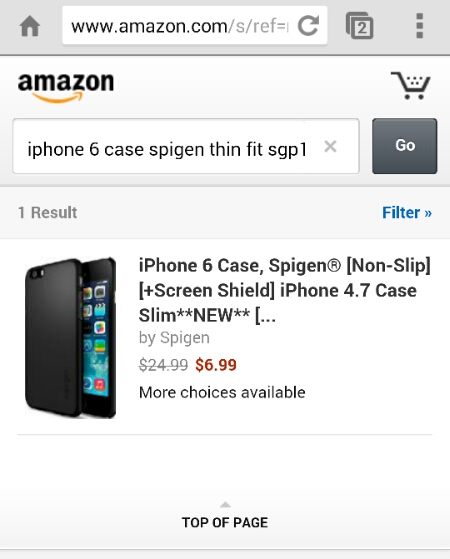 Whether or not this is just Spigen trying to drum up interest in their product or whether this is an accidental leak of something that is real I don't know. One thing is for sure is that Apple probably won't be too happy about it.
Update – Paul in the comments pointed out that the iPhone is pictured with a button on the right hand side of the phone. Which means that Spigen have just gone mad and haven't actually had a dummy phone or that the new iPhone has either a repositioned power button or a camera shutter button. Only time will tell.
Source – Spigen Google+ – Amazon US