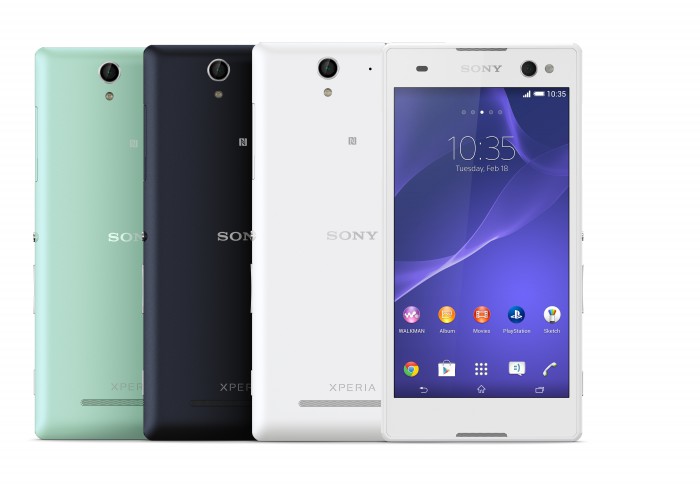 Sony's rumour has just become reality. The new Xperia C3 selfie smartphone has arrived.
The phone comes with a 5.5″ IPS display running at a 720p resolution with lots of Bravia trickery and camera technology inside. The Xperia C3 is a 4G LTE phone but the major difference from all other phones is the front facing 5MP camera with a 25mm lens. Yep I said it, a 5MP camera and a soft flash LED. It also has an 8MP camera on the rear of the phone for normal shots.
To run all of this is a quad core 1.2Ghz processor, 1GB RAM, 8GB storage and it weighs in at just under 150g with dimensions of 156mm x 78.5mm x 7.6mm. The phone will be running Android 4.4 KitKat and has a 2500mAh battery.
http://www.youtube.com/watch?v=YToio7g6hAw
Overall it's a reasonably spec'd phone but nowhere near the top end. However, if you are a lover of selfies (which we expect many of you are) this is going to be a great device to get you snapping pics of yourself. The additional pixels will beat most of the other front-facing cameras around.  
Here's a few more images followed by a great little aelfie infographic.