The latest Lumia flagship – the Lumia 930 – will arrive in the UK for sale on the 17th July, just 10 days away from today.
The Lumia 930 is an amazing device packed with some great technology such as a 20 megapixel Carl Zeiss camera using PureView technology for superb photos in all light conditions. There's also built-in wireless charging, so no need for extra cases. The device also features a 5″ 1080p screen and video recording is 1080p with 5.1 Surround Sound, so you get the best in audio too.
Of course this would not be a Lumia if you did not have a range of different colours, so as well as the more traditional black and white options, you also get a rather bright orange and a green version so you can show off your playful side. It's powered by a 2.2 GHz Qualcomm Snapdragon 800 quad-core CPU and has a 2420 mAh battery, 1.2 megapixel wide-angle front shooter, 2GB RAM, 32GB internal memory and 7GB free OneDrive cloud storage.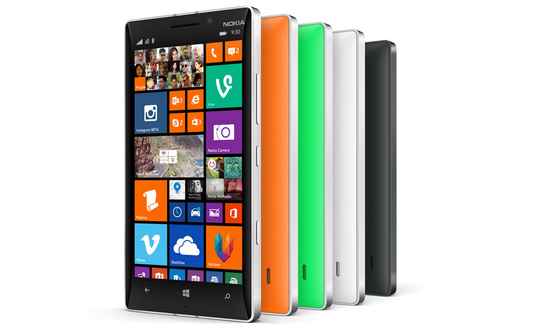 Another great thing with the 930 is it comes preloaded with the latest version of the Windows Phone OS – version 8.1. This has a whole range of new services and features, such as the option for more tiles, a notification centre and Cortana – the clever voice assistant.
There really is so much to cover with the Lumia 930 which we will bring to you in a full review as soon as possible, until then, here's the full press release below.