Got yourself a bank account with Lloyds? Keep getting sold stuff in their "account reviews" that you don't need or want? Paying a monthly fee for some additional extras and a breakdown service that'd probably cost you less if you went direct?
Welcome my friends. If you've ticked all those boxes then you'll have probably downloaded the Lloyds Bank Mobile Banking app. You may be logging in right now and swearing under your breath because, just 5 days after pay day, you're skint.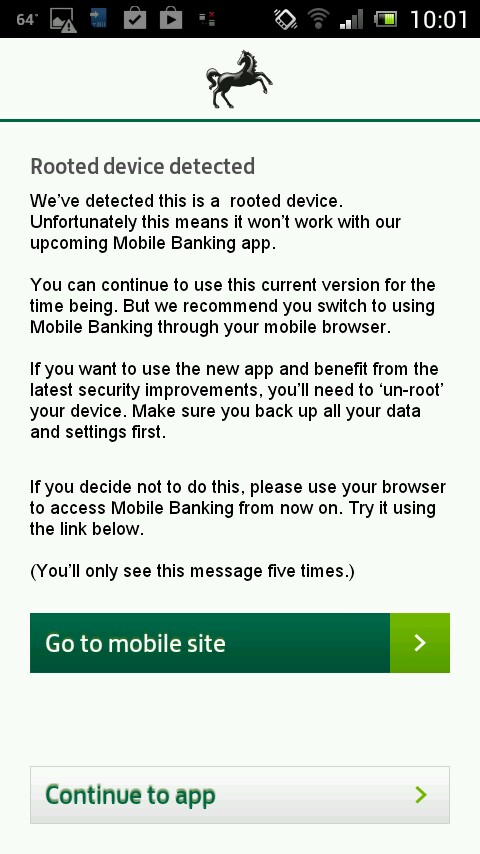 However, if you're using the Android version on a rooted device, you won't be doing this for long. Lloyds are getting ready to block root users..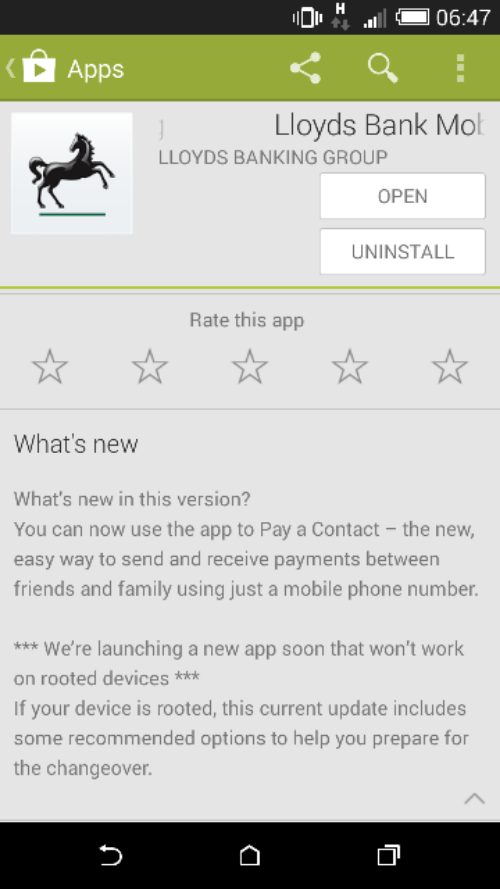 The app currently gives people with rooted phones some "recommendations", however an update to follow will stop you using it entirely.

Lloyds tell us that this is for "additional security" and even after the new update blocks you, access to your rapidly depleting bank account can still be gained via their mobile website, which is pretty much the same as the app anyway.
Thanks once again to @frowbags on Twitter for the tip.