Samsung recently announced 2 brand new tablets to go on sale, one with an 8.4 inch screen and the other with a larger 10.5 inch screen. Both pack a super high resolution of 2560 x 1600 pixels, making it really sharp.
These go under the brand of 'Samsung Galaxy Tab S' and have some great technology under a very thin body. It is quite incredible when you work out just what Samsung managed to squeeze in there.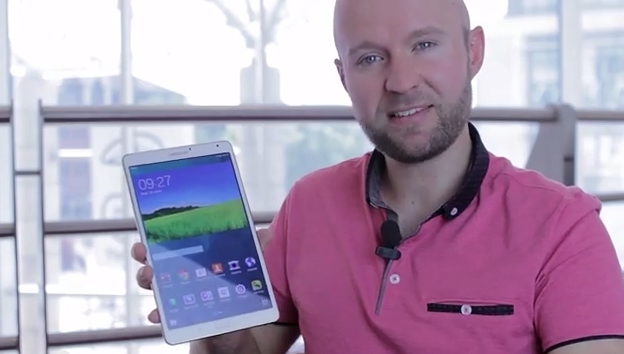 Other specifications include a new octa-core processor which has 4 cores at 1.9Ghz for those heavy duty apps like some big games, but it also has 4 cores at 1.3Ghz for standard apps. Still plenty powerful enough but also saves on battery.
Both models include an 8 megapixel camera on the back with an LED flash, plus a 2 megapixel front camera for video calls or selfie photos (please don't use a tablet for selfies!)
They both also feature the fingerprint scanner found on the Galaxy S5, which was great when using the new Paypal app to approve purchases with a simple swipe. Both models are 4G ready for some REALLY fast data access on the move.
Available in white from today, the 8.4 will cost you £25 a month plus £129 upfront on a 24 month plan. This gives you 5GB of data, if you need more then £33 a month and £49 upfront will get you 15GB.
If you want the larger 10.5 inch model you are looking at spending £25 a month for 5GB with £179 upfront, £29 a month and £129 upfront gets you 15GB, and if you want to spend less upfront then if you pay £49 to start you will get 15GB a month data at a cost of £36 a month.
The tablets are in stock right now for delivery starting 7th July
Link: Three Store