Yes, that headline confused me too, but back in the day when we only had a few dozen TV channels instead of a few thousand, we located things without GPS.
Back then, when people lost their keys, they could buy a little gadget, which I'll call a "doo-hickey", to find the keys. All you needed to do was whistle and bingo, the key-fob doo-hickey bleeped and you simply followed the sound to locate your keys.
Now, although these whistle key finder fobs are still available all over eBay, there's an app called Whistle Phone Finder that Rahul Kumawat nudged us about on Twitter yesterday. He told us…
@coolsmartphone try this app its damn cool.. can somebody please tell me whats the logic behid this app https://t.co/uKqof8a6oa

— rahul kumawat (@rahul__kumawat) July 3, 2014
Well, let's take a look shall we? You install it and there's a "Simon Says"-style interface. One option will activate the system, the next will set the whistle sensit…
I tell you what, here's a big picture telling you what it all does.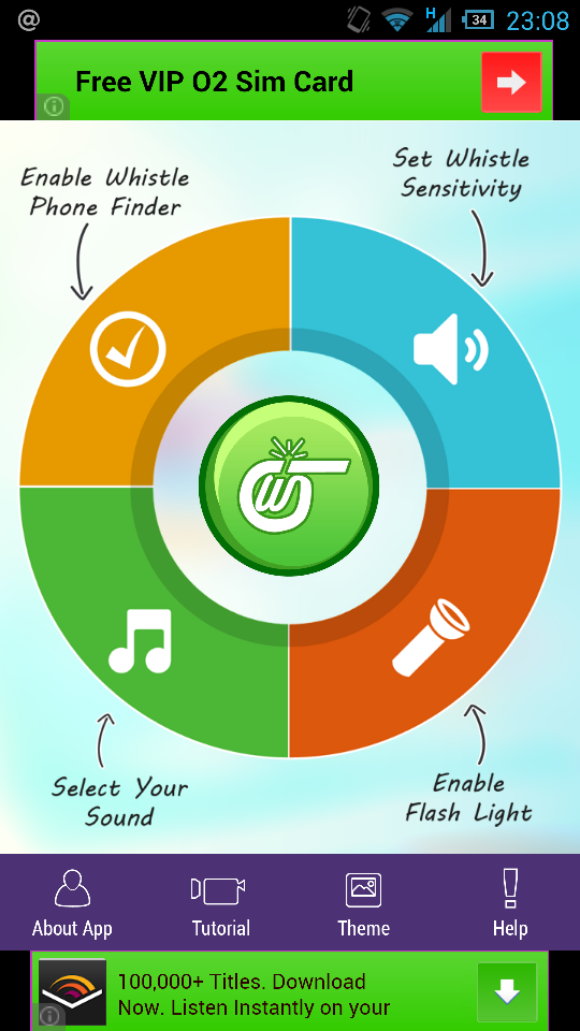 Don't ask me why there's a button to enable the torch / LED on the back. It literally just does that – I mean it doesn't turn it on when you whistle, only when you press this button. Basically I think they needed something to fit on the fourth button and ran out of ideas…
So yes, choose the sound that you want to hear the phone make and then activate the system. It's then just a matter of whistling to activate the sound. Simple enough, but I did find that noises on the TV or other people whistling would activate the thing too.
Sure, you could do all this……or…you could just call your phone from another mobile or a house phone….That'd work too…. Doah…
So, here's a video demo showing the app …