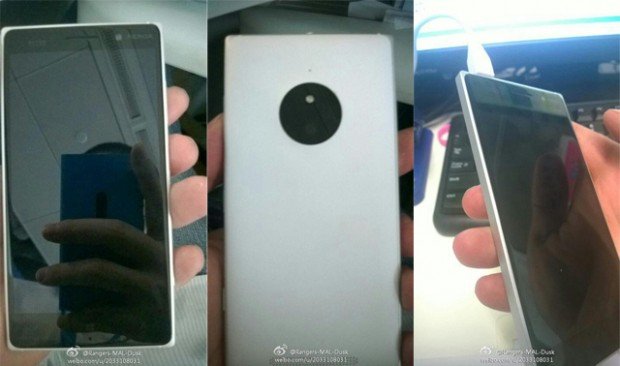 According to Chinese social network Web, these leaked images are of the New Nokia Lumia 830 Windows Phone.
Design wise the device looks very much similar to the latest Lumia devices with capacitive hardware buttons in the bottom. Ith as a aluminum frame around it with polycarbonate in its back.
Speculation is the device could be the mid-range WP8.1 device and a possible successor to Lumia 820.
No news on spec's yet, but when we hear any we'll let you know. ..