Samsung have announced 4 new members of the Galaxy range of smartphones. They're all aimed at the mid to low end of the market.
The models are the Galaxy Core II, Galaxy Star 2, Galaxy Ace 4 and the Galaxy Young 2 (we're not sure why the Core uses Roman numerals whilst others use Arabic).
All the devices run Android KitKat 4.4 with the "TouchWiz Essence" skin on top. This is a simplified version of the full TouchWiz user interface that Samsung put onto their flagship phones. This is a great step and shows that manufacturers are taking advantage of the lower spec requirements for KitKat.
Galaxy Core II: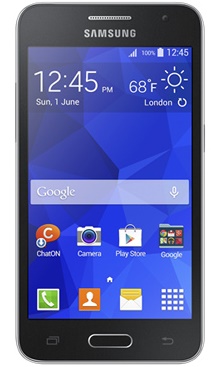 The Galaxy Core II has a 1.2GHz quad-core processor, of unknown manufacturer, although it is likely to be a Exynos model, and is backed up by 768MB of RAM. The phone has a 5MP rear camera with LED flash, VGA front camera and 4GB of expandable storage. The 2,000 mAh battery will power the 4.5″ WVGA display. The Core II has 3G, but not 4G although it does come with dual-SIM compatibility. The phone has a leather style back cover similar to the Note 3 and will be available in black and white.
Galaxy Young 2: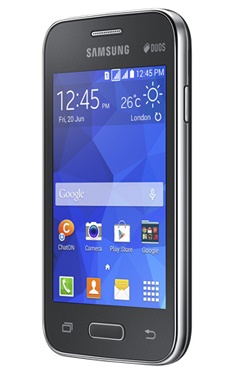 The Galaxy Young 2 is a low end device with a single core 1.0GHz processor (do they still make those?!) with a 3.5″ HVGA display, 512MB RAM, a 3MP camera and a 1300mAh battery. Again the Young 2 has dual-SIM, Wi-Fi N, GPS, Bluetooth 4.0 and an FM radio. It will also be available in white and charcoal ie black.
Galaxy Star 2: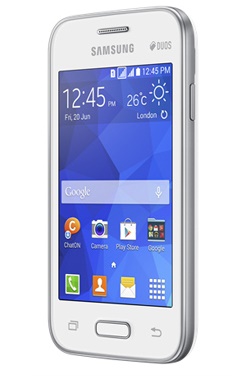 If you thought the Young 2 was low spec then the Star 2 is even lower, dropping the 3G connectivity and reducing the camera to a 2MP snapper.
Galaxy Ace 4: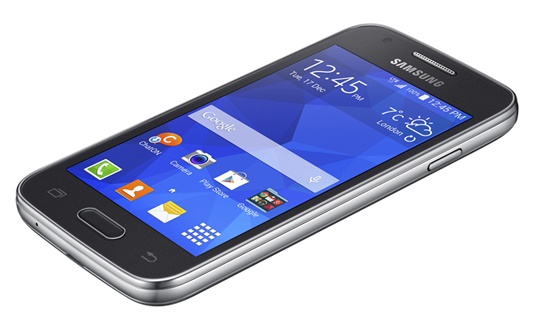 The Ace 4 will come in 3G and 4G variations with the 4G variant running a 1.2 GHz dual-core processor compared to the 1.0 GHz dual-core in the 3G model. The 4G version will also support maximum video playback of [email protected] whilst the 3G maxes at [email protected] Other key differences are double the RAM, 1GB, and a slightly larger capacity battery 1800mAh rather than 1500mAh for the LTE version. The screen is a 4.0″ WVGA TFT panel and the phone has a 5MP rear facing camera with LED flash and a VGA front facing option as well.
No word on pricing or availability at the moment, but as there are dual-SIM models I wouldn't be too surprised if we didn't see these in the UK, although I think we will see the Ace 4.
Further details below..