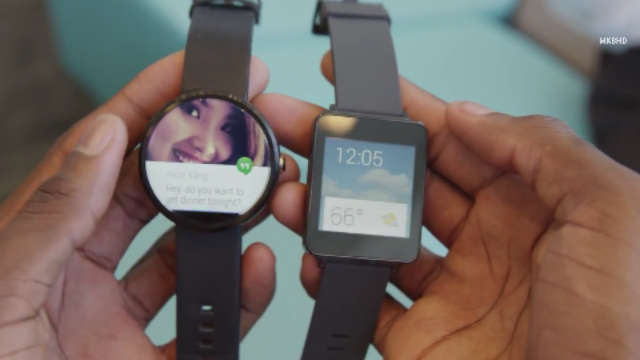 We got a brief introduction to the not-quite-available-yet Moto 360 smartwatch just a few days ago, but here's a closer look at the device.
It has a tiny bezel and a screen which almost seems to float on the top of the watch, but is slightly thick.
As things aren't quite complete with this one, Marques Brownlee can't say a great deal in his video below, but it's great footage all the same and there is an explanation about that small bit of border on the bottom of the screen too.
Check the video below, which shows off this new Android Wear device.