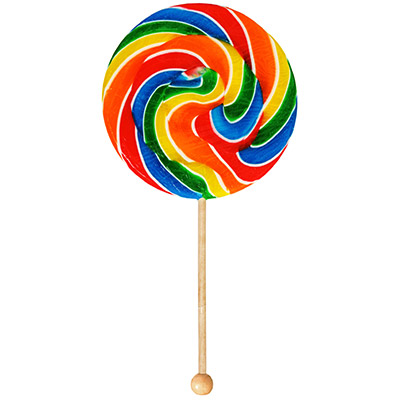 In the opening keynote speech of Google I/O, Sundar Pichai was gracious enough to drop a few breadcrumbs about the next release of Android (Lemon Meringue? Liquorice?) before it has actually been launched. Apparently this hasn't been done since the first time they launched an open version of Android with the SDK… and if you have a development device, you'll be able to download it very, very soon.
Google spent a certain amount of time explaining that this will be all about the 'User Experience' which to me, should mean easy-to-use, intuitive, and not feel overly laggy. Apparently what it does mean is their new branding: Material Design. From the looks of it, it looks cleaner and simpler than ever. Even the notifications have had a thorough going over, so you can interact with notifications straight from the lock screen, and there'll be some type of internal prioritisation which is supposed to learn how you use and react to your phone… imagine you aren't a great texter… maybe texts will float lower down the notification list and your whatsapp will be higher up and easier for you to hit.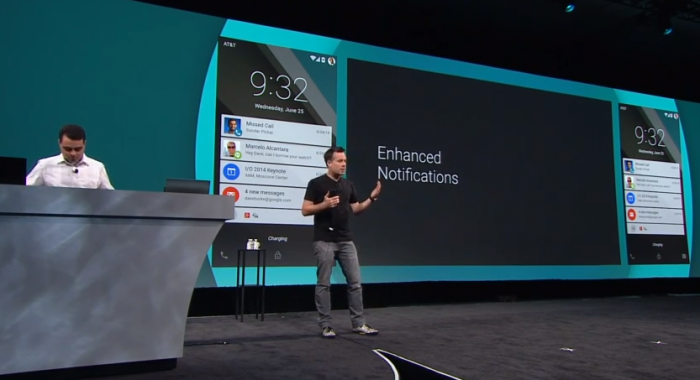 Even Security related elements aren't left out, it seems. There's a lock and wipe tool if your handset goes missing, which will be interesting, and it'll allow you to bypass your lockscreen if you're wearing your Android wearable. What we don't have any confirmation over is whether they've added more tooling to make the platform more attractive to Enterprises without having to resort to Samsung KNOX, which has the problem of being what is says on the tin – its only relevant to Samsung phones. They even have a lot of battery improvements along with Bluetooth 4.1.
Is it a little bit like the flatter iOS? Well, kinda, but not really. It still looks a little flatter, but Google seems to be going for a better layered UX rather than an across-the-board, flatter interface. Will it look good? Dunno, but all of it will be rendered at 60 fps. That can't hurt and will actually use some of the power our snapdragon chips have on tap and hardly get to use. The Roboto font has also been optimised to work on different sizes of screen, so theoretically, one application will still be able to work across more than one interface. There's a lot more, but until we can actually see the new design on a phone and in our hands, the jury's out. Apparently there are over 5000 API's coming for the L version of Android, so naturally they didn't cover everything, but iIf'n you want to take a closer look at the whole design package, take a mosey on over to Google Design. You'll probably want to take a look at the ripple touch on the number keyboard, since you know, being on a smartphone, you may see it quite a lot.
source: Google IO; Google Design