A Bluetooth speaker powered by the sun? That sounds pretty cool. The makers tell us that 5 hours of sunshine will keep the battery going for 8 hours too, so when the sun goes down you can still listen to that classic Rick Astley tune.


OK, at £89.99 this Rugged rukus speaker isn't the cheapest thing in the world, but it does mean that you don't have to worry about charging and, if you wish, you can even charge your smartphone from it too.


Pairing it with your tablet or smartphone is a simple one-touch affair. It weighs next to nothing and is splashproof too. Not only that, but if you're really stuck you can charge the speaker from the USB charging cable.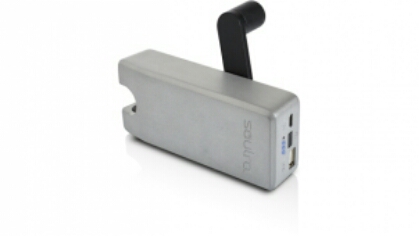 Get more information on it from their website. We're also quite smitten with their BoostTurbine 4000, which charges your smartphone or tablet after you've given it a good cranking.