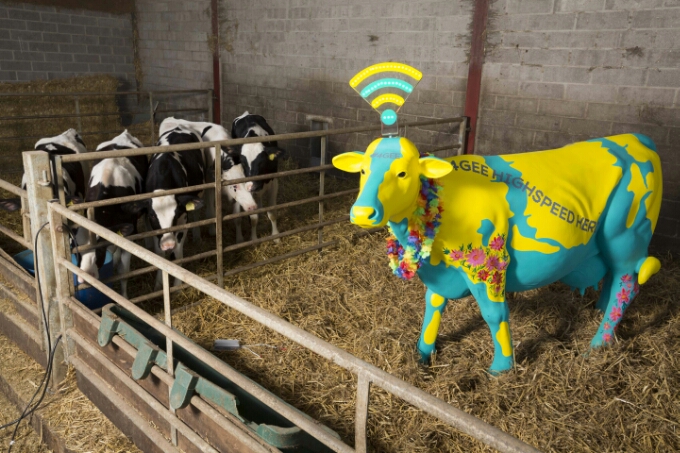 If you're going to Glastonbury and want to keep hooked up to the web then EE (and previously Orange) can usually be counted on for a solution. This year, even if you're not an EE customer, you can hook onto the internet via the EE "Highspeed herd". These distinctive fibreglass cows will be dotted around the event from 10am until 10pm Thursday to Sunday.
EE will be installing a bespoke 4G network for the event, ensuring the cows provide an "udderly fast" experience.
The EE 4G network covers 215 large towns and cities, plus 2,588 rural villages and small towns.

More detail below, although we should warn you that there's lots more cow-related jokes.