Clickbait? Us? Never.
This one is a risky release, especially just a few hours before England play a vital World Cup match, but still, here's Wayne Rooney with his football training app. It's called a "soccer" training app because there's apparently some confusion with some other sport involving lots of padding and not actually kicking the ball with your foot all that much.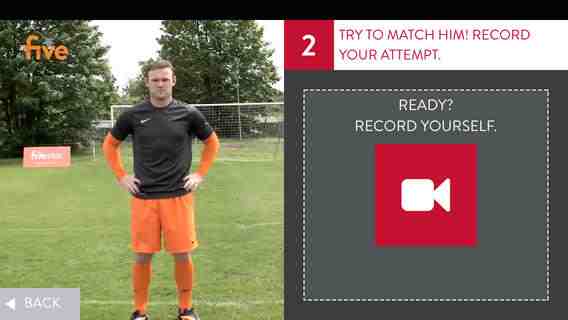 Anyway, I digress. The app, which was launched in Liverpool today by Thunbstar Games, has several "training programs" which, we assume, are supposed to be "training programmes". Sigh .. targeting the American market much are we?
The programmes are designed to help players of all ages and skill levels improve their technique and increase overall fitness level. Each program consists of 5 full 40-60 minute workouts, and you can track your performance and discover where you need to improve!
Luckily we do have the cost of this iPhone / iPad app in good old fashioned sterling. It's £2.99 for the first workout and the three 1v1 Challenges then additional workouts are available for £1.49 each, or you can just go ahead and post £3.99 for the full app.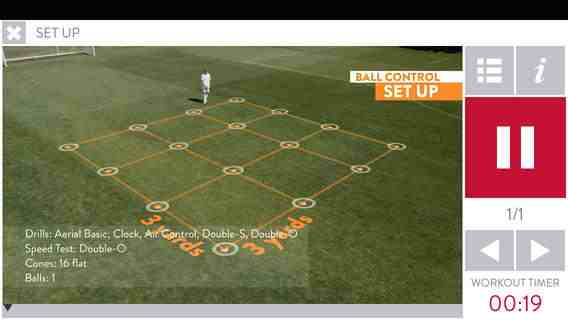 You'll learn ball control, how to pass, how to receive and hopefully how to beat Uruguay.. maybe.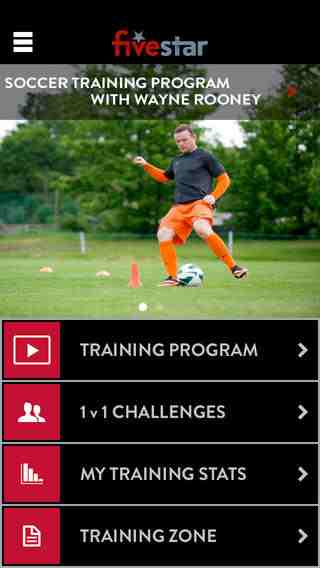 Rooney tells us…
I've always enjoyed helping young players learn the game and get better. Through Fivestar Training, I'm able to help footballers around the world. It's great for young kids to challenge themselves against someone they see play on TV. When I was younger, that's something I would have loved to do.
See that? He called it football. He did not call it soccer. You know why he did that? Because it's called football.
Grab the app here on the iTunes store.