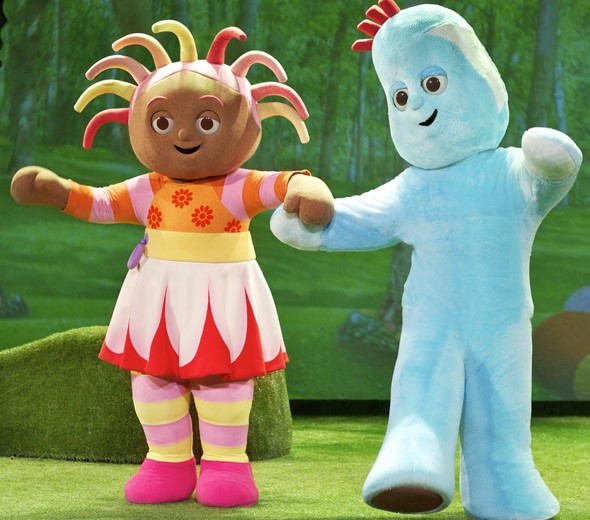 If like a bit of Igglepiggle, Makka Pakka and Upsy Daisy then you'll probably want to climb into the Ninky Nonk and perhaps take a flight on the Pinky Ponk.
If, however, you have no idea what I'm on about then you'll probably think I've gone mad.
"In The Night Garden" is either an important, fun and educational show for pre-school kids or, quite possibly, it's a programme someone knocked up after getting drunk one night. If you've got a small child and you don't mind them using your iPod / iPhone or Android handset, get the app. It'll let you experience the characters and magical woodland on your device, and there's five games included…
Igglepiggle's Stepping Stones – Help Igglepiggle jump across the stepping stones and see what funny noises you can find
Makka Pakka Face Wash – Wash the faces of Makka Pakka's friends in the garden making lots of soap bubbles to pop!
Tombliboos Building Blocks – Join the Tombliboos and see if you can help them build a tower from a selection of colourful patterned building blocks
Upsy Daisy Colouring In – Use on-screen crayons and stamps to colour and fill in Upsy Daisy's dress, decorating her with her bright colours and patterns
All Aboard the Ninky Nonk on a journey through the hills of the garden to collect everyone's favourite things
You can grab the app from iTunes or – if you're on Android, Google Play. It's £1.99, and you can even grab it from the Amazon store too.