OK, OK. Here's the token World Cup news post. We have been bombarded with emails from PR agencies who are trying desperately to make their accessory, phone or app have something to do with football. This, though, is the official app from FIFA.
FIFA have been accused of bribery and corruption, but we found the people at FIFA to be jolly nice. They left a brand new Jaguar XF in front of the office, handed us the keys and told us it was a "special present". We see nothing wrong with that whatsoever, so here's the jist of press release they accidentally left in the drivers seat.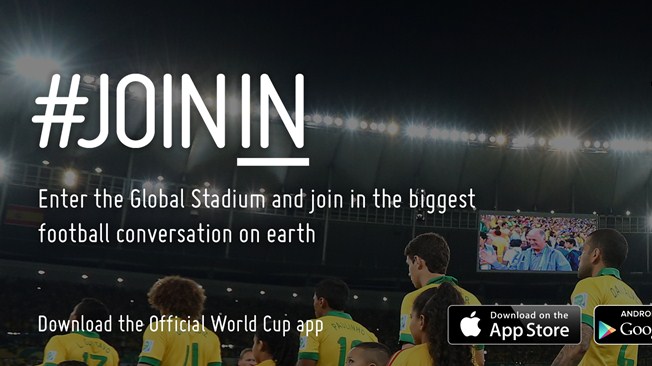 The official World Cup app is available for iOS and Android, so Windows Phone users will have to watch the upcoming tennis instead. It was first released last year but has now been updated to include live coverage from all 64 games. You get the very latest news, photos, videos and real-time voting so you can help choose Man of the Match. There's also a competition within the app which could see you winning the actual kick-off ball from the games.
The app also includes a social media feed so you can chat with like-minded people about the yellow pitch in Manaus and the thinking behind building a 40,000+ seater stadium in a location which doesn't have a proper road network. Perhaps.
Oh… FIFA just took the car.
Balls..
Grab the app here or have a look at it in action below..