Samsung have been sending out invites for (and tweeting about) an event on the 12th of June which is likely to be for the Galaxy Tab S, but may also see the announcement of the S5 Mini as cases have started to arrive in some retailers.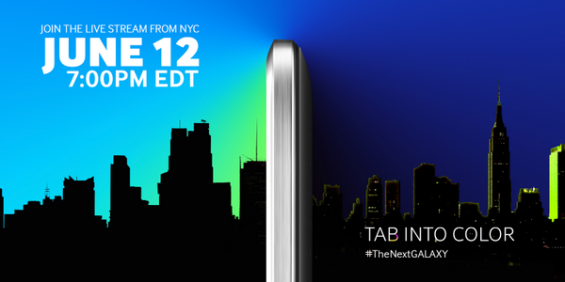 The Galaxy Tab S is set to arrive in at least two different sizes, 10.5″ and 8.4″, with a resolution of 2560 x 1600; using Samsung's Super AMOLED screen the colours are sure to pop. An octa-core Exynos 5420 processor with 3GB of RAM and a Mali-T628 graphics processor should ensure a smooth, lag-free user experience. Other rumoured specs include 32GB internal memory, 8 megapixel and 2.1 megapixel camera, and Android 4.4.2. with the Magazine UX interface.
Some press photos have leaked which can be seen in the gallery below:
Other features that are set to be included are ultra saving power mode, download booster and a finger print scanner like on the S5 but also Remote PC to allow you to access your desktop whenever you have internet connection and the ability to sync with your Galaxy phone and let use your tablet to take calls from your phone via a pop-up window appearing (see the third picture in the gallery above).
Whilst this is almost certainly what the invite is referring to, we may also see the S5 Mini as cases have started to arrive at MobileFun including the Flexishield.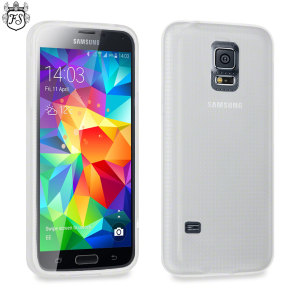 It looks like the S5 Mini will continue the same design trend as the S5, like the S3 and S4 Mini did with their larger siblings. The heartbeat sensor appears to be present on the back although the internals have been dropped a bit as usual with the mini range. We are supposed to be looking at an Exynos 3 quad 1.4GHz processor, 1.5GB RAM, a 4.5″ 720p display and a 8 megapixel rear shooter so fairly similar to the S4 mini, although a larger and better resolution screen.
Keep an eye on Coolsmartphone and we will keep you updated with all the details as soon as we have them.
Sources: – Galaxy Tab S – S5 Mini