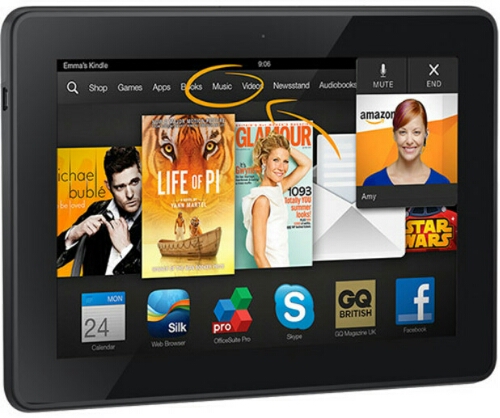 Amazon the online retailer has announced a 20% sale off its entire line of Kindle Fire HDX tablets here in the UK. This means you can pick up your own Kindle Android tablet from just £159.20 (7-inch, 16GB, Wi-Fi only).
Spec's Include.
A HDX display.
2.2GHz quad-core processor.
2GB of RAM.
Up to 11 hours of battery life.
Mayday button for 24/7 tech support.
Access to Amazons own app store.
If you're after nabbing a bargain act, as the offer closes on June 12 at 11:59pm, just head over to the Amazon UK store.