There is nothing worse than a badly scratched phone, it looks horrible and reduces your resale value immensely, so having a screen protector is a great investment. I have tried Zagg Invisible Shields but I'm not a fan of the feel of the original ones, although the HD ones are nice. The problem I have is, that I keep picking obscure phones and getting decent screen protectors for them can be a bit tricky.
I have a Screenproof screen protector on my Nokia Lumia 1020 and whilst the front is great, the rounded edges posed a bit of a challenge for easy application so haven't come out as well as I would have liked. My latest phone, the Sony Xperia Z2 is a bit easier, no curves just a flat front and back.
Upon opening the package, I was greeted with a simple set of instructions and the screen protectors for the front and back. The front is a simple sheet with no holes whilst the back has cut outs for the camera and the flash but other than that is the same as the front. Application is the same as with any similar wet screen protector, squirt with a little liquid, they recommend slightly soapy water, I use Zagg spray as I have plenty about and then squeeze out the water with a bank card or something similar. Once it's all squeezed out just let it dry for a few hours then you're ready to go.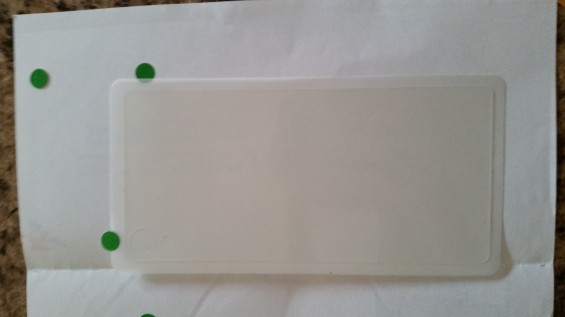 The screen protector goes on easily, leaving a slight gap round the edges which is great if you want to use a case as well, however it is the same on the back which is a bit odd but it still provides excellent protection. It has a nice smooth feel although this may mean it might slide about on smooth surfaces however it is grippy so won't just slide out of your hand.
Overall a very nice product and a lot cheaper than a lot of other screen protectors on the market. To view the full range head over to Screenproof.