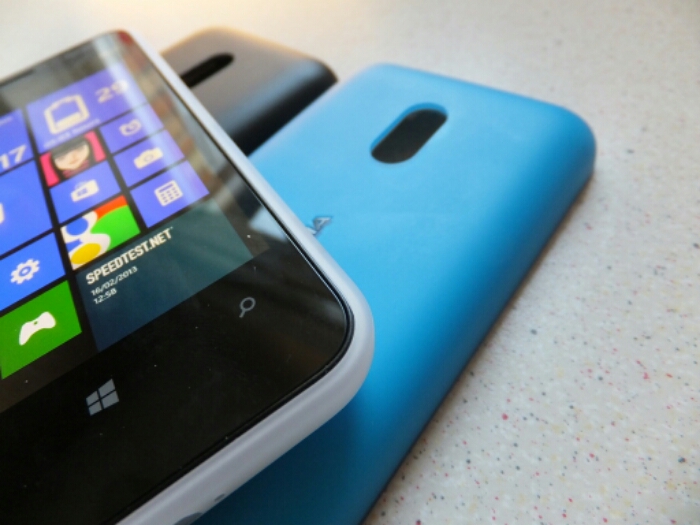 My history with Windows Phone has been a colourful one, starting with the rather unique Dell Venue Pro, then moving onto the tiny little Nokia Lumia 800, then what I thought was huge at the time HTC Titan and then the HTC 8X and then it was Nokia only time with the Lumia 620, Lumia 820, Lumia 920, Lumia 925, Lumia 1320, the Lumia 1520 and lastly a Lumia 1020. Quite a colourful bunch as you can see, we had a lot of fun. Something keeps pulling me back to the platform, I really don't know what it is either. All I know is that when I haven't got my trusty Lumia 1020 by my side I feel like part of me is missing.



As you may know I use Android for my main daily device and I always have a secondary backup phone with me as well. Windows Phone for me slots into that position well, I've tried out alternatives for my no.2 slot recently with the BlackBerry Q5 and the Firefox OS equipped Geeksphone Peak and needless to say I ended up with that SIM back in my Lumia (a Lumia 1020 if you're wondering). So what is it that keeps pulling me back to the OS? As I said earlier I really don't know, but here are my favourite features now that I'm running Windows Phone 8.1.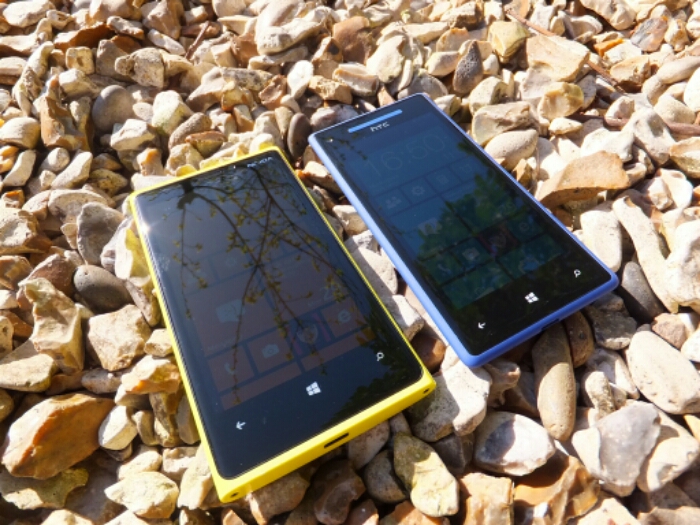 The People Hub
The People Hub is a great tool, that when you open it up for the first time you think it's just your standard contacts app. It's only when you start to dig into it that you can find out quite how good it is. You have a long list of contacts, which you can join with their Facebook, Twitter, Skype and LinkedIn profiles. Which is nice. You can also join different duplicates of the same contact, so if you one entry for your mate Daves email address, one for his SMS and then his Facebook you can join them altogether.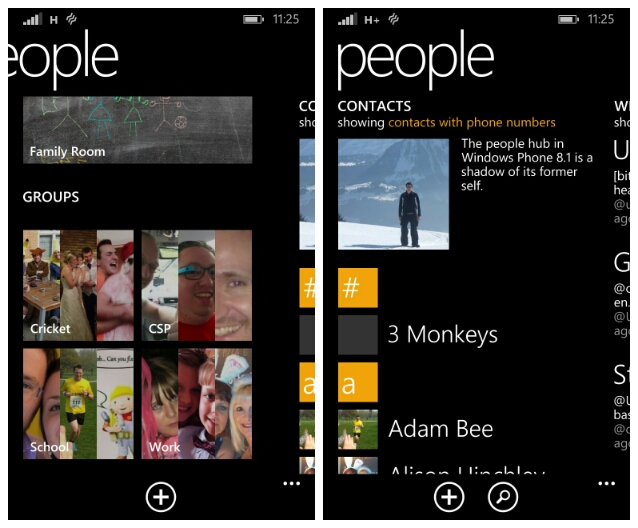 The other nice thing about it are the groups. You create a new group, add some members and then when you load up your "girls from school who used to be cute" group it will harvest all of their details from whichever social networks you choose to stalk them on and show the latest updates. Similarly I have a group for the writers here at Coolsmartphone, it pulls in the various tweets or updates and shows it in one nice easy to handle stream. Replying to anything is only one tap away.
The Home Screen
Where do I start with the home screen. Since the Windows Phone 8.1 update the home screen has taken on a whole new lease of life. Being allowed 3 or 6 columns of times really spices things up. Also being allowed to use transparent tiles and a background wallpaper just totally tipped Windows Phone customisation on its head.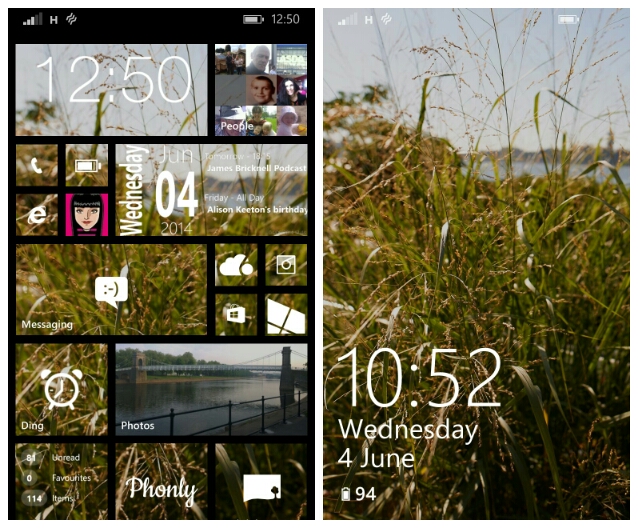 Live Tiles are pretty useful showing you at a glance that you've got a notification or showing that there is a new article to read or just something as simple as telling you the time or showing calendar appointments. They're great, I love them.
The Lockscreen
The Lock Screen hasn't quite reached the peak yet, as Microsoft are still to roll out the lockscreen theme update. But for now you can make yours your own pretty easily.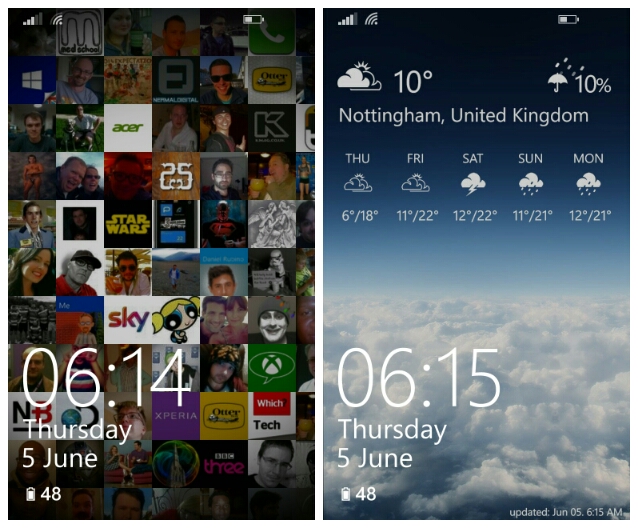 The Windows Phone Store has umpteen apps that allow you to display unique information on the lockscreen, such as a screen full of faces or random people you "follow" on the Internet or just the weather.
The Word Flow keyboard
The new keyboard in Windows Phone 8.1 is ridiculously fast, it's a Swype style of keyboard where you trace a line between the letters you want and using some fancy word prediction you can now type so much faster than ever before.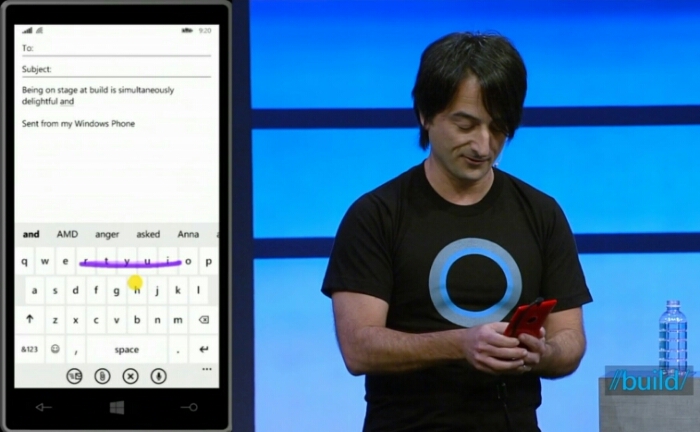 I've used Swype keyboards before and absolutely hated them, the day I tried the Windows Phone version it all suddenly clicked and I've even been using the SwiftKey Flow version on Android.
The notification area
With the Windows Phone 8.8.1 update came a nice drop down notification area and some quick settings.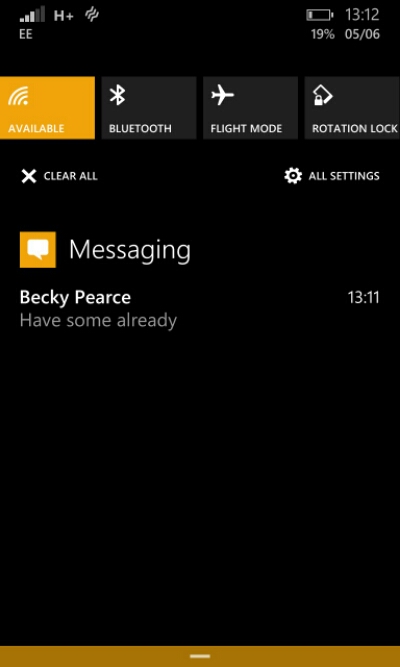 This is a feature that has been in other mobile OS's for a while I can live with that, it's not like Microsoft pretended that they invented it.
The problems
Over the years I've written things about Windows Phone which painted it in a negative light. The latest update fixed a lot of the problems me and many others had. Such as volume controls, notifications, file management and to a certain extent customisation. Microsoft seemingly also have attracted / bribed some big name developers such as Instagram and Vine to create apps for the OS.
A few little niggles still exist though. But for me the core functionality is great, most of my problems revolve around third party developers making weird apps that just don't function properly. Another long term annoyance is the delay for new and exciting apps to be released, take Snapchat for instance. It's been around for Android and iOS for a while and the Windows Phone version is nowhere to be seen. It's a similar story with big name apps like Dropbox or banking apps.
So what's next?
The next generation hardware from Microsoft and their third party manufacturers has me eager to see the future of Windows Phone, especially HTC and their rumoured metal upcoming device, also the Lumia 930 and whether Microsoft continue the Lumia 1020 range next year.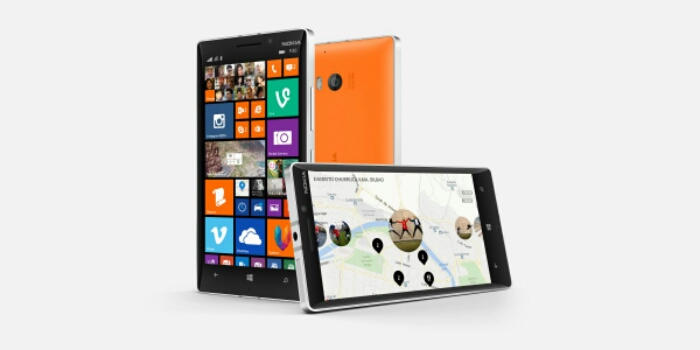 In my opinion software wise Microsoft are on the right track and with the upcoming Nokia Cyan update and the public release of 8.1 things should hopefully improve in the market share stakes. So hopefully it'll be onwards and upwards for Microsoft in third place, personally I think their place is secure for now as the competition beneath them is almost negligible, I'm talking about the likes of Firefox OS, Sailfish OS, Tizen, Ubuntu for Mobiles and possibly even BlackBerry. One thing is for sure that this time next year some of those names on the list might not be around still.