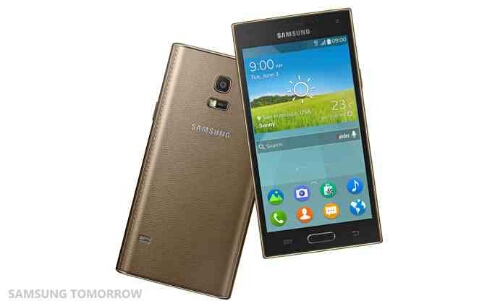 It might sound a bit like an Android phone and look like one, but this is in fact a new Tizen-based smartphone from Samsung.
It's the first Tizen smartphone we've seen after Samsung worked on the Galaxy Gear smartwatch which used the same OS. We've already got a full Galaxy Gear review online of you're interested in knowing a little more on the OS itself.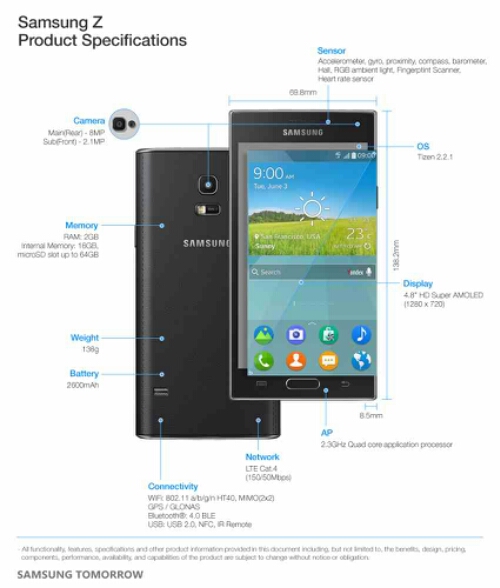 The phone here has a pretty potent 2.3GHz quad core CPU and a 4.8" HD Super AMOLED (1280 x 720) screen. Running the Tizen 2.2.1 OS, there's also an 8 megapixel rear camera and 2.1 megapixel front shooter. All the usual sensors are on board, plus you'll get GPS, Bluetooth 4.0, NFC, WiFi and there's a fingerprint sensor / heartbeat monitor too.
Owners will have 2GB of memory to play with and 16GB storage with a microSD slot for up to 64GB.
You'll be able to grab one in Q3 provided you're in Russia, but there's plans to expand into other markets.
Get more information here.