I'm not going mad am I? Samsung did definitely tell us that the Galaxy K Zoom would be available two days ago, but now it seems that the handset will actually be available today.
"Selected" online and high street retailers will be selling the phone, including Carphone Warehouse and Samsung Experience stores. The handset is a combination of a Galaxy Android and great camera optics. The lens around the back is a 20.7 megapixel BSI CMOS sensor with good low-light shots and Optical Image Stabilisation for reduced motion-blur.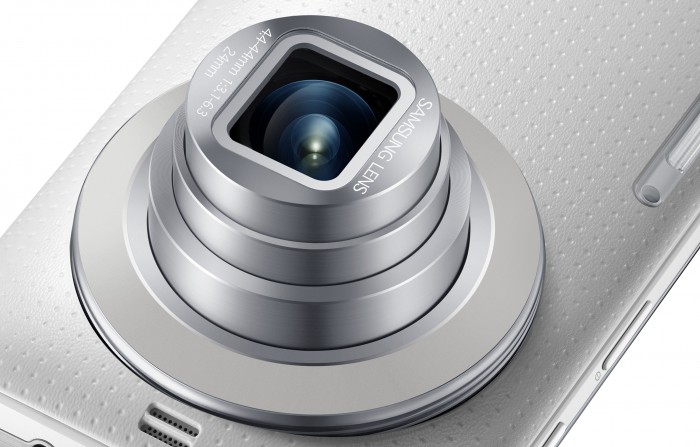 The K Zoom isn't a slouch in the tech specs either, as it features a fast processor, 2GB RAM, 8GB internal storage, microSD card slot, 2430mAh battery, Bluetooth 4, GPS, WiFi and Android KitKat powering it all.
If you get one today, do let us know what your thoughts are on the new handset.
Dan from our team has one of his own and will be putting together an unboxing as well as a full review over the next week