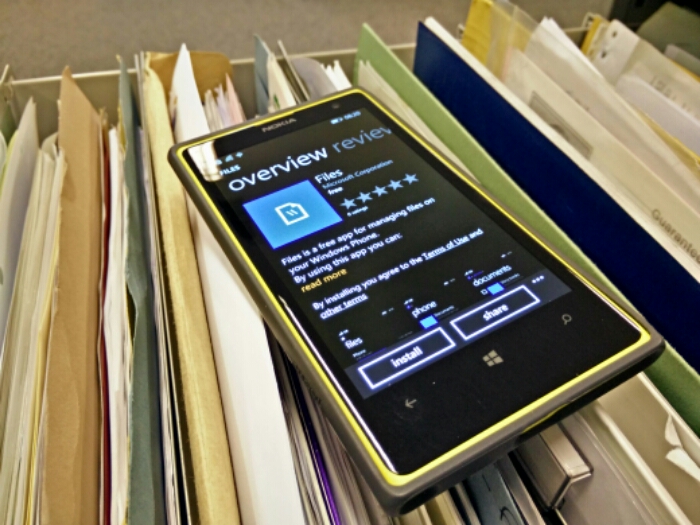 A decent file management app is one offbeat the first things you install on a new device, be it a laptop, a tablet, a phone or even a desktop PC and it's been one of the main things people cite as a reason that they "can't possibly use Windows Phone as a daily driver". Well now the day has come that Windows Phone users can finally browse through the hundreds of files on their handsets and do with them as they see fit.
Files is a free app for managing files on your Windows Phone.
By using this app you can:
• Access files stored on your phone and SD card.
• Browse, search and launch files.
• Easily share one file or multiple files.
• Create folders to organise your files.
• Copy, move, rename and delete files.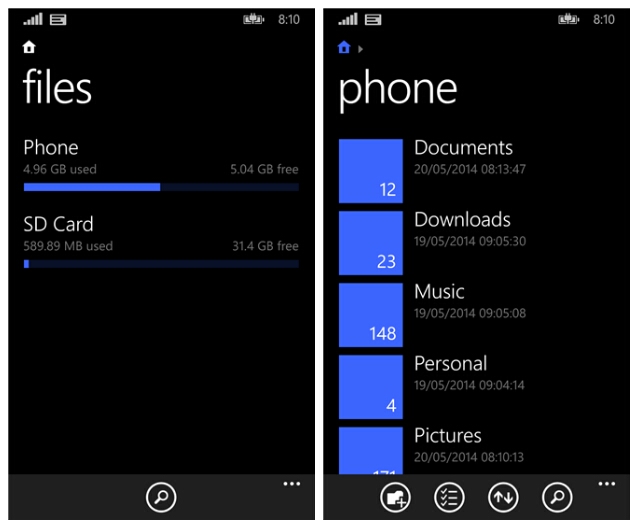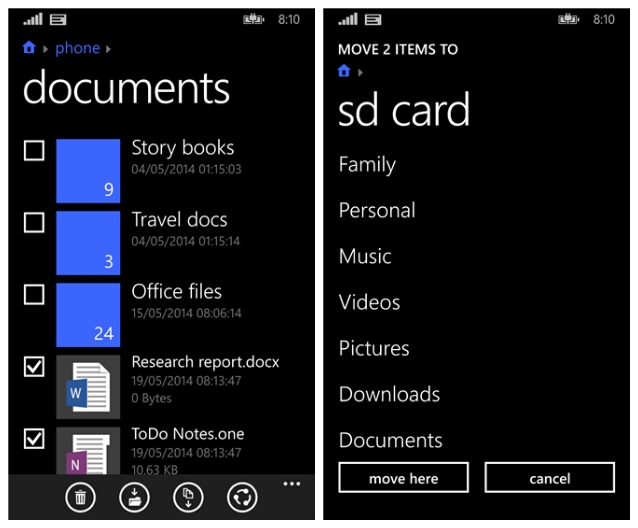 It's great to see Microsoft listening to the complaints of people and releasing such an app. It certainly will help, alongside help to attract more users to the platform.
The app is nice to use allowing you to browse through the Documents, Downloads, Music, Pictures and Ringtones sections on your device. It also allows you to create new folders and share files via email. It's a little limited in its functionality, but in reality Microsoft were never going to open up the entire file structure like on an Android device or on a Windows PC.
Windows Phone Store Link – Files
Source – Windows Phone Blog