You'll have seen services like this before I'm sure. Oh and yes, I'm sure there's a great deal of you who use Google Hangouts or WhatsApp to keep in touch too, but MightyText seems to have a rather slick solution if texting off your smartphone is becoming a bit annoying.
You know how it is. You'd like to send quite a long and fairly wordy message to your wife / girlfriend or perhaps one to your mate telling him that you "accidentally" broke his car. Either way, typing it out on your smartphone can get a little annoying, so this app could be the solution.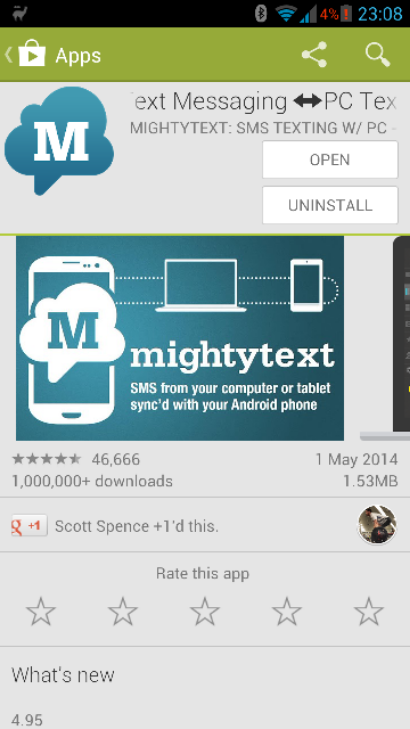 Grab it for your Android here (no iOS or WinPho version available unfortunately) and it'll hook into your Google account so that it pre-authorises you when you head onto the web. The app basically hooks into the text system on your phone, so you can see all the conversations and contacts on your smartphone via the online portal. This'll then mean that you simply need to browse to one simply URL on any laptop, PC or tablet and you have instant finger-friendly access into your SMS system. Plus it means that any texts you send actually come from your phone and not a random number.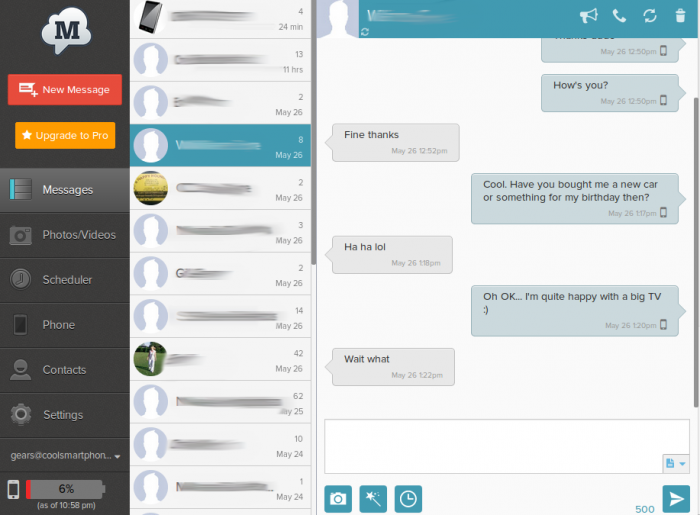 In practice this actually worked quite well, and they have a Chrome extension plus solutions for Safari, Firefox and a browser which is apparently called "Internet Explorer". It doesn't matter where your phone is – whether it be WiFi or mobile data, the messages you enter through the MightyText website or plugins go straight from your phone. It'll even do clever stuff like auto-completing numbers and names as you enter them (based on the entries in your address book).
Pictures can be easily added – not by MMS but by simply uploading them and adding them as a URL accessible from the text you send. There's also additional features (via a paid-for upgrade), such as the ability to schedule texts (ideal for birthdays and the like) and the fact that you can create groups of people to text to. You can also adjust the way that the app looks and add blocked numbers.
Other additions in the free version include the photo / video sync'ing feature which lets you see all the shots taken on your phone instantly via your computer, plus you can dial from the web portal, check your apps, the battery level and you can check how many messages you've sent.