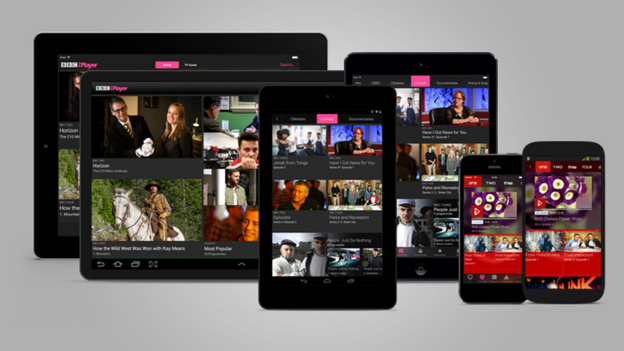 Not long after we had the news about Windows Phone getting a nice update to BBC iPlayer, we see another press release from the BBC to tell us about the updated Android and iOS version. This seems to follow on from the smart TV update in March, so it seems the BBC are working hard to keep there iPlayer updated for us.
In terms of new features we are going to be seeing the following new features and updates to the app…
·    A brand new updated Home Screen and Categories Page to make finding the programmes you want easier.
·    A new Channel Page to show programmes by channel.
·    And a "Optimised seamless design" that will switch between Landscape and Portrait.
After spending a little time with the new app it does look a much more polished and easy to use. Some of the new features are really useful and just make finding the programme you want to watch that much easier.
The app is available as an update to all Android and iOS users. Head over to the respective stores and update now.
For some more details check out the BBC Press Release which also includes a Video "iPlayer so Far" (See Below)