The BBC have announced a major update to the iPlayer app for Windows Phone.  This update swiches to and adaptive bitrate player to better handle varing connection speeds. The have added the ability to watch programs with subtitles and at last LIVE TV! You can get the app here.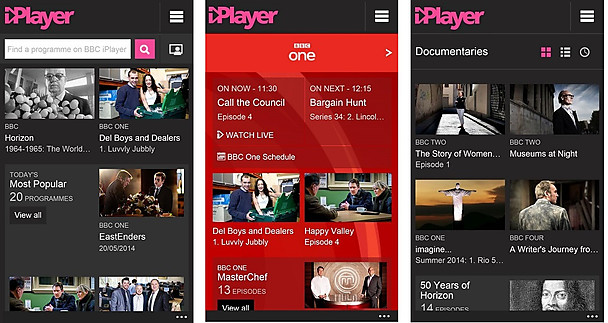 The update improves stability and the range of supported devices. It's not all good news though they are removing radio functionality from the app, which they plan to add back into a future iPlayer radio app.
Once you update the app, you will notice that Radio content is no longer available. This was a difficult decision, but it allows us to focus on offering the best TV viewing experience in iPlayer. I do appreciate that this leaves some without a way to enjoy radio content but we really believe that the experience of the new BBC iPlayer is a huge leap forward and worth taking now. The iPlayer Radio team are currently working on a similar app with an optimised listening experience so stay tuned for more news on this.
Source – BBC