LG have rather peculiarly announced a case for a phone that they haven't yet announced. Which gives them less to talk about on Tuesday.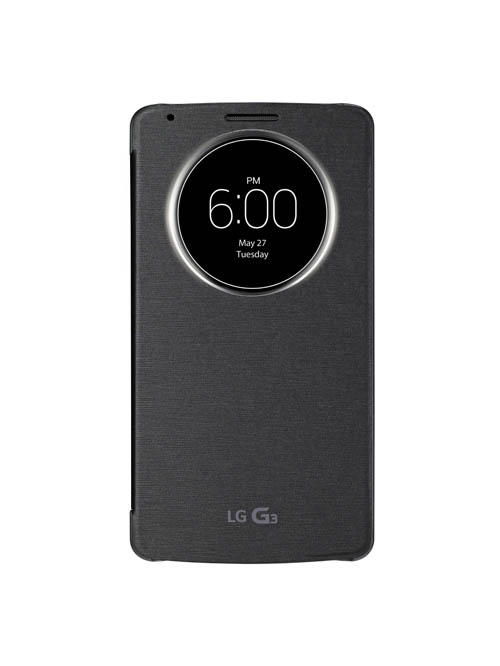 So it appears to be similar to other flip cases, apart from the fact it's circular. LG reckon you don't need to actually open the case. Not so sure about that one myself.
The folder-style case lets users enjoy various features of their G3 without ever having to open the cover. Users can check the time, place calls, send text messages, take photos, listen to music or get an update of their health directly from the circular window
The QuickCircle case will come in five eye-catching colors: Metallic Black, Silk White, Shine Gold, Aqua Mint, Indian Pink. No green or orange though, I'm sad now.
The case does have extra functionality though. I'm particularly impressed by them releasing an SDK for the case.
Wireless charging compatible with the Qi interface standard is also possible with the QuickCircleTM Case, adding more convenience and portability. A software development kit (SDK) will be available next month to allow developers to customize their LG G3 smartphones to perform customized functions with the QuickCircleTM Case.
Recently evleaks posted an image showing some images of various modes that the case uses.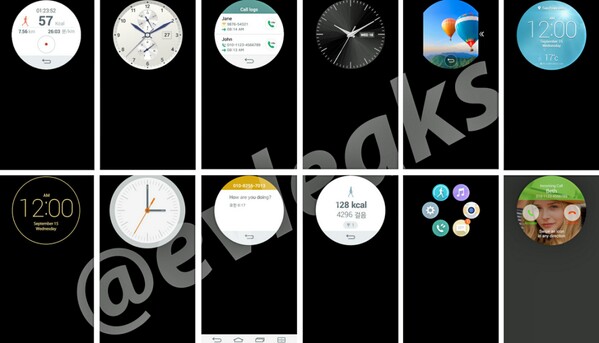 So all in all it looks like there isn't much left for LG to announce next week. Should I even bother going to the event? Either way watch this space on Tuesday night to see if they announce anything not already mentioned.
LG have posted a video on their YouTube channel showing some of the features and I have to say it looks quite useful.