Okay so it isn't a smartphone but I still think it is an interesting development in the phone market.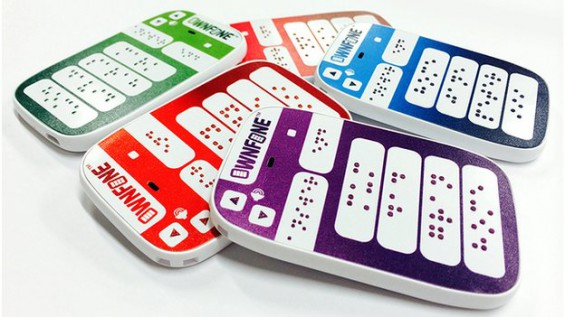 The London based company OwnFone have released what it claims to be the world's first Braille phone and what's more the front and back are 3D printed to allow the customer full customisation. The phone can have either two or four Braille buttons which are pre-programmed to call friends, family or the emergency service. For those who can't read Braille then there is also an option to print texture or raised text on the phone instead.
The 3D printing helps to keep costs down, so whilst the Braille option is the most expensive phone they do it starts from only £60 and the most it will cost is £72.50, which in today's market is nothing for a phone.
I am not saying that all blind and visually impaired people should use one of these, manufacturers and developers are coming out with some great ways for people to use their phone with Apple VoiceOver, simple large homescreen layouts from the likes of Doro and a variety of magnifying apps available on all platforms.
Source: BBC