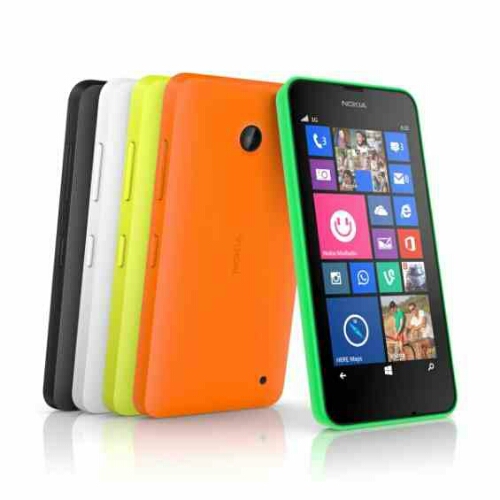 Don't fancy spending too much on a smartphone? If Windows Phone tickles your fancy then the Lumia 630 will be right up your street.
In a press announcement from Microsoft Devices (that only mentions the word "Nokia" twice) it's revealed that the handset will only cost £89.95 and will be available from May 29th in Tesco, Amazon, EE, O2 and Carphone Warehouse. You can choose from bright orange, yellow, green, white and black.
If you'd like to see the phone "in the flesh" then it's definitely worth checking out our hands-on video from the Gadget Show last month.
The Lumia 630 features a 4.3" WVGA display, 8GB internal storage and a microSD card slot. There's also a 1830mAh battery for a pretty decent operating time and 1GB
RAM. It's powered by a dual-core 1.7GHz CPU and has an 8MP camera.
Press details below. Expect to see the "Microsoft Devices Lumia 930" in stores next Thursday. It's the one with a small Nokia logo on the front.