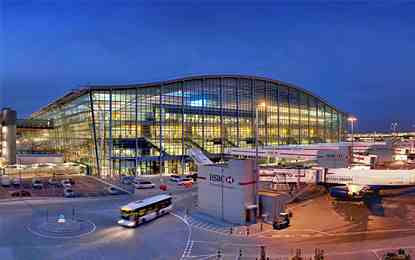 Heading somewhere nice over the next couple of weeks? Well, if you're passing through LHR you'll find that Terminal 5 has had a rather massive makeover.
The Heathrow terminal is to be converted into a rather large advert for the Samsung Galaxy S5. There'll be branding and promotion on 172 LCD screens, on signage, wayfinding and the website itself. It's the first time that the airport has been taken over in this way and we assume that a LOT of money has changed hands.
The changes will see T5 branded "Terminal Samsung Galaxy S5" for the fortnight and advertising on entrance and drop-off locations, in the lounges, at security and at the gates. Basically, you will NOT be able to escape pictures of the Samsung Galaxy S5 if you're heading there.
You can also head to the Dixons Travel store inside the terminal to try out the phone yourself.