Roadchef want us to mention their app. Roadchef, if you weren't aware, are one of the UK's leading "Motorway Service Area operators". If you, like me, live in the UK you'll have no doubt encountered the motorway services. They're a place where you meet mortgage advisors in order to pay for a tank of petrol from the wildly overpriced filling stations.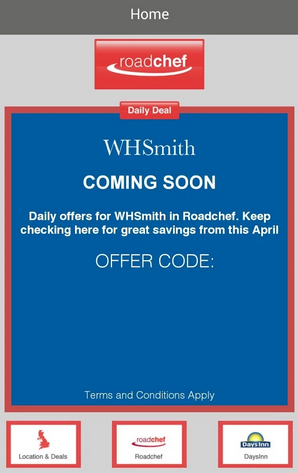 Anyhoo, the app will let you receive offers from outlets within the Roadchef outlets including Costa, WHSmith and Days Inn. There's 20 Roadchef sites around the UK but, even though it's probably best to use it as you get near a services, do NOT use it whilst driving. It states that in the app too, because we as a society are obviously too stupid and will go ahead and do that just before having an accident and then suing the pants off the company for not warning us. *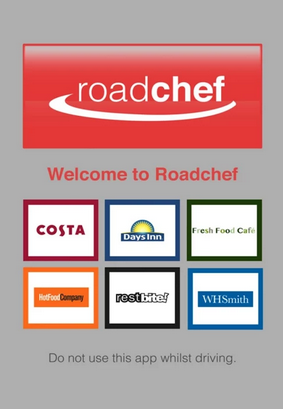 * – Sorry, I saw a sign above a hot tap today saying, "Warning, water is hot" and kinda got annoyed at this whole claim / compensation culture. Why the heck are we so quick to blame other people for our own mistakes? Pah.. I need a coffee.. Mines the one with the warning on the cup telling me that the coffee might burn me.
Err… so. Quick version. Roadchef have promised me a free tank of petrol (worth £246) ** if I mention this, even though the GUI looks to have been designed in a darkened room using 1992-style HTML code.
** – No they didn't. Press release below. It's available on Android and iPhone.