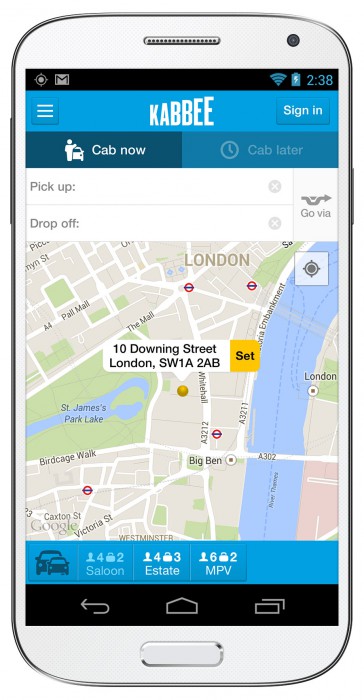 If you're looking to get yourself a cab in London then you could just flag one down. However, if there isn't a rank or cab in sight you can easily book one with apps like Kabbee.
The new version now has a fresh look with the entire booking process done on one single page. It's available for iPhone, Android and something called a "BlackBerry". You also get better access into features like "go via" and there's a new "quick quote" function which gets speedy access into the best quotes. It also has a much improved address search function.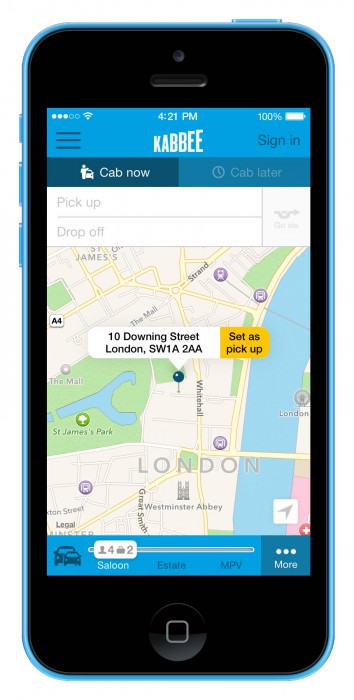 Justin Peters, Kabbee CEO and Founder, tells us..
Kabbee version 2.3 is another proof point of our advanced, innovative technology, which is the main differentiator between Kabbee and other minicab and taxi apps. Making it easier to get a minicab at a good price when you want it is one thing, but making the app super easy to use is another.
They've also now enabled the "tracking" option on the Android app, so you can see where your taxi is in real-time. No more ringing the taxi firm to hear that stock answer, "He's just coming around the corner now mate". Get more detail on Kabbee.com or the press release below.