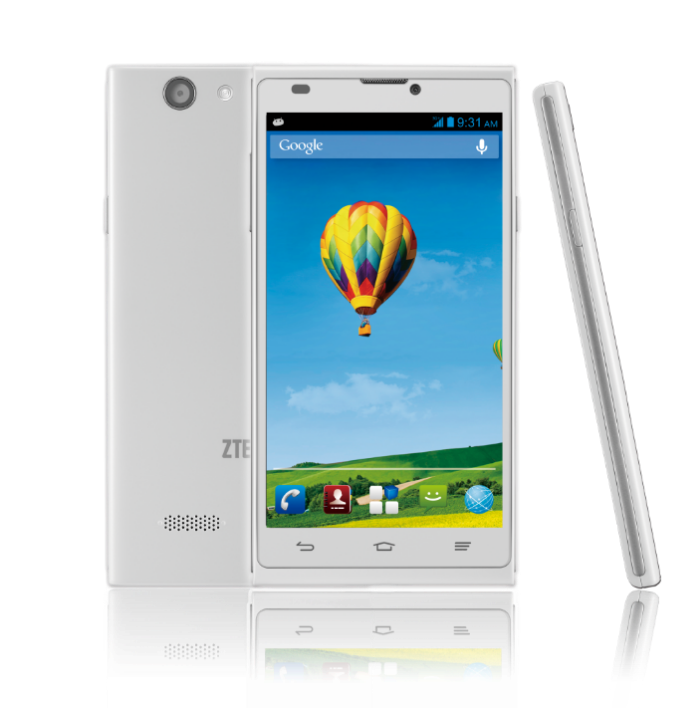 ZTE have today announced the latest device in their arsenal of devices. The rather budget sounding Blade L2.
Featuring an elegant design with a 5" touch screen and white exterior finish, the Blade L2 not only delivers on style but also packs a powerful performance with its 1.3GHz Quad-Core processor. Thanks to its narrow frame design, the ZTE Blade L2 looks and feels even slimmer than its 8.9mm effective thickness.
Spec wise it's predictably basic, with something I've never seen the likes of before. See if you can spot it.
ZTE Blade L2 specifications:
·         Operating system: Android 4.2
·         Size and weight: 142.5×72.2×8.95mm
·         Display: 5.0"FWVGA (480x854Pixel)
·         Camera: 5 megapixel camera with AF/ LED Flash, 0.3 megapixel front camera
·         Network: GSM/UMTS
o    GSM 900/1800/1900 MHz
o    WCDMA 900/2100 MHz
·         Battery: 2000 mAh
·         Processor: 1.3 GHz Quad-Core processor
·         Memory: 1GB RAM, 4GB ROM
·         Other: GPS, WiFi 802.11 b/g/n, Bluetooth 4.0, Dual SIM
Yes if you're wondering what I was on about, it's the resolution of the screen, I never come across a five inch display which has such a low resolution. But no doubt the Blade L2 will come out nice and cheaply. To suit people who want a large screen device at a budget price.
As regards price and availability ZTE have said the following.
The ZTE Blade L2 is available now in Spain and Greece and will be launched later in 2014 in countries including Germany, UK, Slovakia, Mexico, Chile, Columbia and Venezuela.
If you fancy reading the press release press the button to reveal all.