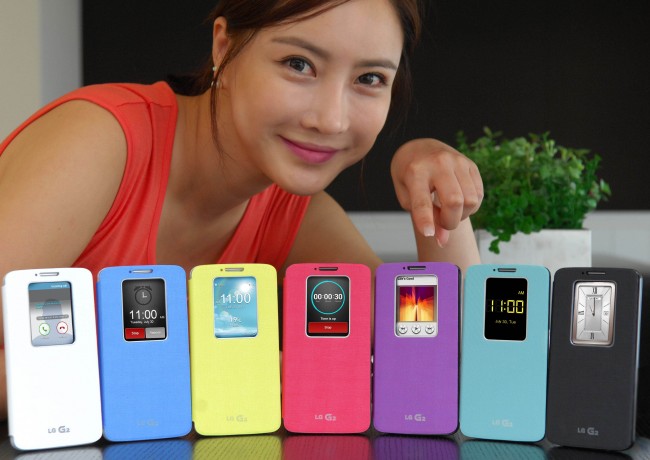 The LG G3 is expected to be announced at the end of the month and I can honestly say I'm quite excited at the prospect. Various leak and rumours have been appearing around the web over the last few weeks and I thought I'd gather them up into one place for me to salivate over.
A few weeks ago this image below appeared on Android Central, showing the new style of rear button and also some hand written notes about specs.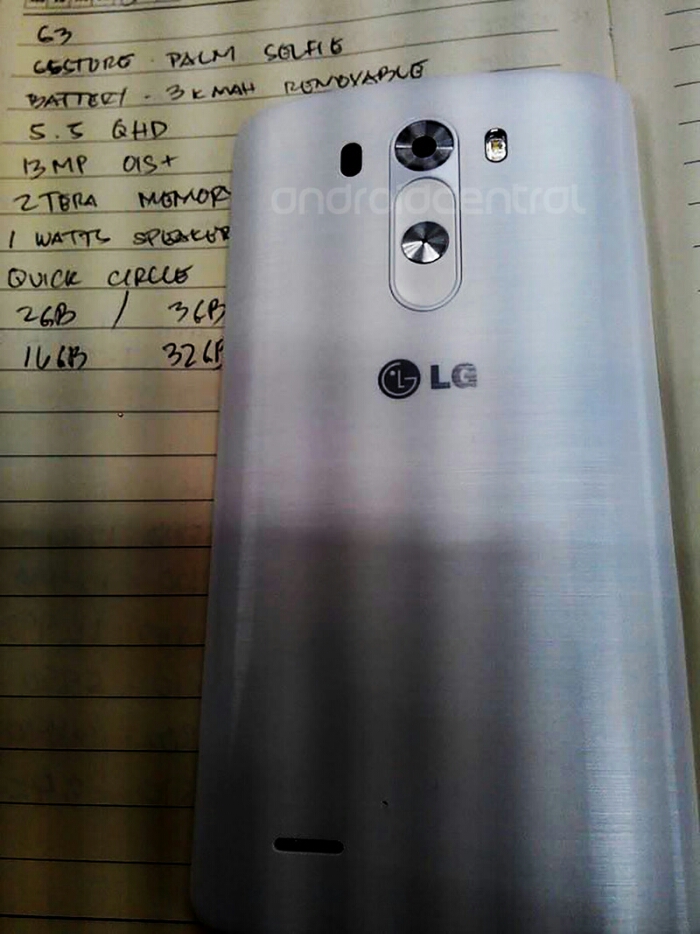 As is expected the notes mention a QHD screen at 5.5″, a 3000 mAh battery, 16 or 32 GB models, 2 or 3 GB RAM options, 13 MP OIS camera and some other stuff too.
Evleaks yesterday posted an image showing a close up shot of the back panel, which looks to all extends an purposes to be the same sort of material as on the back of the HTC One M8. But as we've seen with devices like the Samsung Ativ S or the LG G Flex it is also possible to do this with a plastic backplate.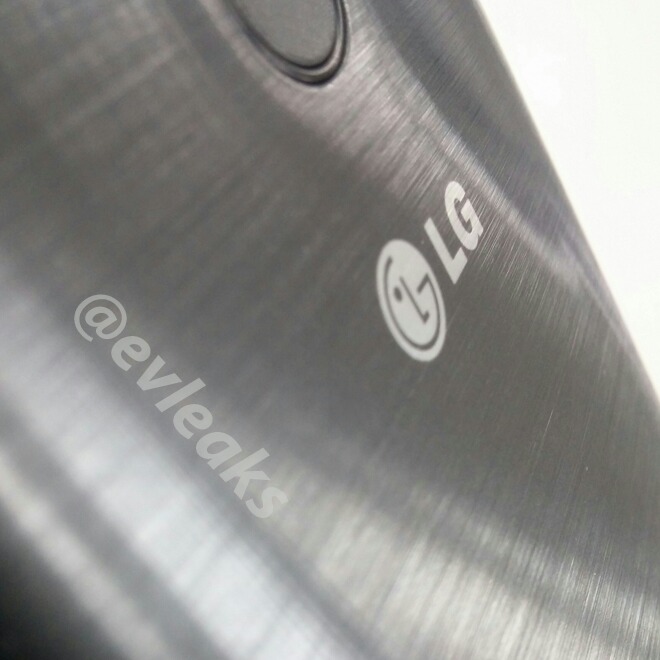 Spec wise the following specs appeared on PhoneArena which are similar to the hand written notes, but a few details like the battery are a different. Either way the specs are going to be pretty much top end.
– 5.5″ Quad HD (1440×2560 pixels) panel.
– Snapdragon 805 processor.
– 3 GB of RAM.
– Polycarbonate construction.
– 32 GB of internal memory.
– MicroSD slot.
– 3200 mAh battery pack.
– 13 MP Sony IMX124 Exmor RS sensor with f/2.0 aperture.
– OIS+ as per the LG G Pro 2.
So at the end of the month we should get to see what is actually going to be released, personally I'd like to see the G3 in metal, but further rumours of removable batteries might make the rather fiddly. As quite a few members of the team own the LG G2 at the moment, there will be several of us watching eagerly.
Sources – PhoneArena – Android Central – evleaks