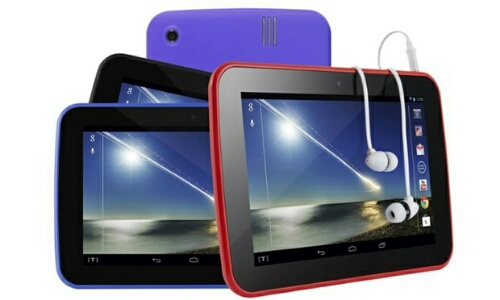 Tesco's chief executive, Philip Clarke, has today told BBC Radio 5 live that the company is going to launch its own Android smartphone by the end of the year. It'll compete with the Samsung Galaxy S5, but it'll be cheap too.
The smartphone will come with Tesco services pre-installed, similar to Tesco's surprisingly successful Hudl tablet that launched in September last year.
It will run Android and will be designed to compete with high-end smartphones including the recently released Samsung Galaxy S5, Sony Xperia Z2 and HTC One M8.
The phone will be "aggressively priced", putting it in direct competition with Google's Nexus 5. Expect it to retail at around the £300 mark. We've currently got no news on the full specs but watch this space.

Hudl 2
Mr. Clarke also stated the second iteration of Tesco's successful budget-Android tablet, the Hudl, which has sold a total of 550,000 units, would be released this September.
The budget tablet follow-up is expected to be similarly successful, fuelled by a low price and Tesco's products and services such as its Blinkbox video and music. You also get the Tesco Direct and online grocery shopping features. Again no details on spec's but when we get them we will let you know.