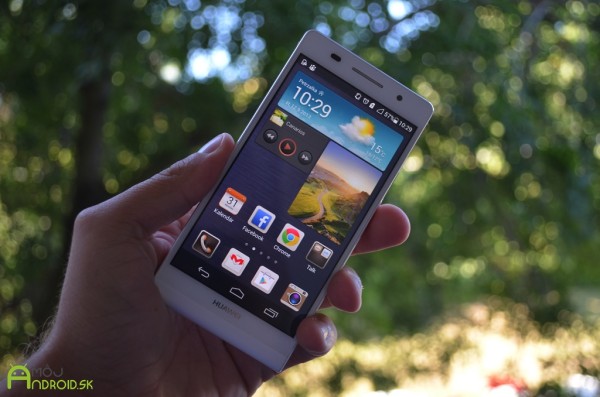 Here is what we think we know about the upcoming Huawei P7.
The phone is going to be a metal construction with a minimalistic bezel allowing them to cram in a 5″ 1080p res display panel into it.
Huawei are going to be once again using in house chipsets for their next flagship in the form of a 1.6GHz quad-core HiSilicon processor supported by 2GB RAM. It will also have a 16GB internal storage which is rumoured to be expandable up to 128GB via microSD.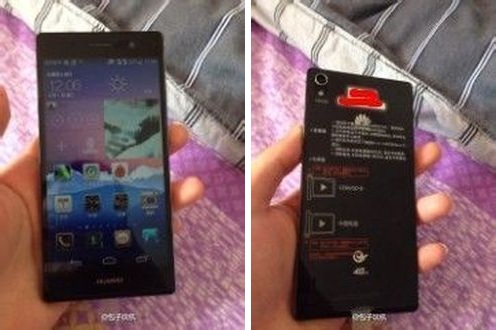 For those selfie addicts out there I think this might be a phone to check out as it will sport a 8 megapixel front facing camera with 1080p video support. That's also a 13 megapixel shooter on the rear,again 1080p quality.
The OS is going to be Android 4.x, hopefully KitKat in accordance with Googles new rules, however we can expect a heavy custom skin (EmotionUI) to be applied over the top of this.
Power will come in the form of a 2460mah battery, which doesn't sound that great so let's hope that Huawei have been optimising their own chipsets in house.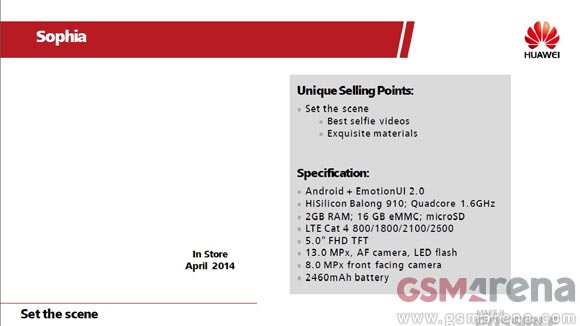 Size-wise we can expect this to be slim but hopefully they are not going to go down the P6 route and have it too slim and lose the ability to dissipate heat. Finally this is going to be a 4G device and will have compatible bands to work with the major European carriers.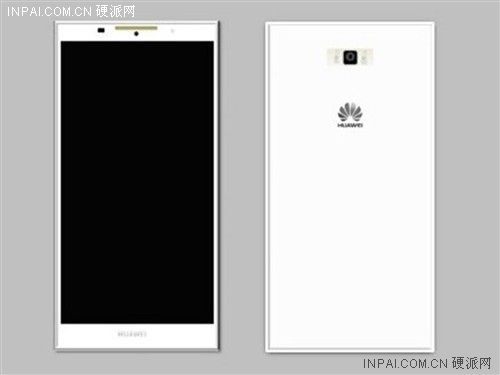 What else can we expect to come out at the conference tomorrow? I am hoping that we may see a P7 Mini, as we previously reported on and maybe the official launch of some Huawei Mediapads for Europe.
Rest assured I will be reporting back from the event as a best I can through the day on @coolsmartphone and I will try and set up a live blog if I am able to dependant upon the connectivity options available to me.
UPDATE
Update here is yet another pic that has comes from well known tipster @evleaks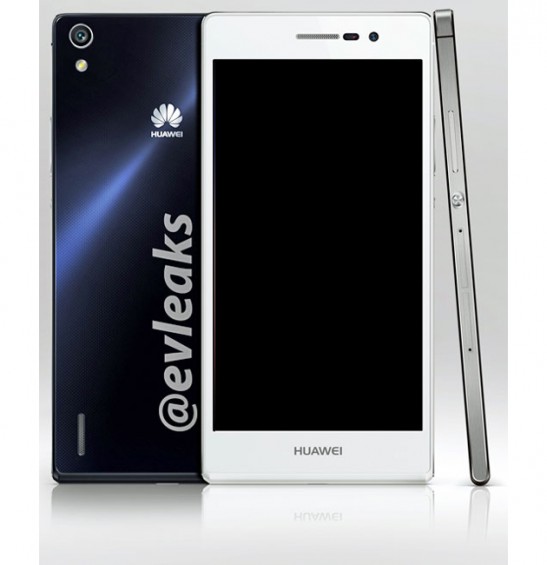 Source @evleaks
Source GSM Arena