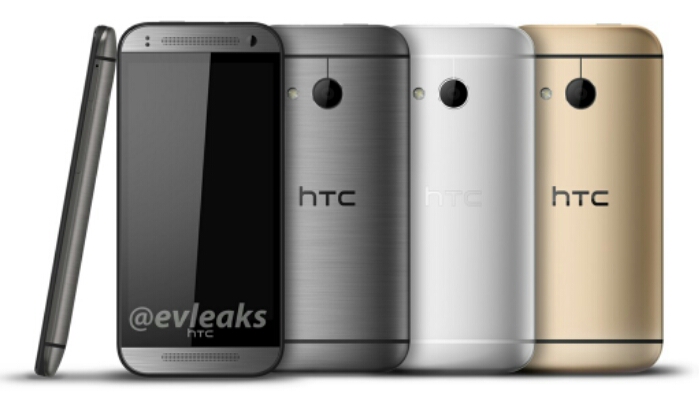 Tried and tested formulas are great, as long as they work that is. HTC obviously think they are onto a good thing and they are jolly well going to continue with it. I'm talking about HTC and their slightly smaller device the HTC One Mini it's supposed successor in the picture above, which has just been "leaked" by @evleaks on Twitter. He's calling it the "HTC One Mini 2" which is rather a mouthful, I hope they go with its internal code number myself, like with the M8.
Last year the HTC One Mini came out with a lower spec, a lesser build quality and a cheaper price tag. Will the same happen this year? Probably…
There really does seem to be a trend amongst smartphone users these days, in that they are moving towards smaller devices, like the Moto G, the S4 Mini and of course the Z1 Compact. No doubt the HTC One Mini 2 will join the ranks of smaller popular devices.
Source – evleaks