Your mobile might be a fixed amount per month but, if you look at your bill, you might find yourself exceeding the limits and paying more. Sometimes it's the other way and you might find yourself stuck on a plan which is costing too much and you might not be using all the included minutes, texts and data.
A new idea from My Tariff provides a flexible solution which means you can switch your plan depending on your needs. Their website has sliders which let you choose the amount of data, texts and calls you'd like and how long you'd like your plan to last for.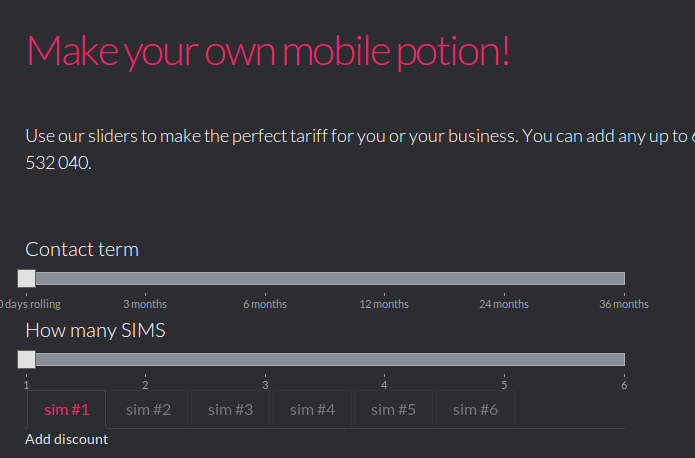 They deliver a SIM card in the size you request and you won't be paying an extra cost for a phone – this is a SIM-card only plan. Your number can be ported over and then, if you want to alter the plan as your needs change, you simply log into their website and increase or decrease your monthly allowances. The cost then goes up or down as you do.
Not a bad idea that. 3G and 4G plans are offered too, however we're not familiar with this company and we've been unable to find which network they use. You can get a similar sort of functionality by choosing a one month SIM-only deals with other networks, just alter your deal every month if it doesn't suit you.