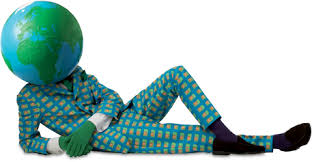 If you've ever taken more than two journeys on the London Underground then you will have seen the above mascot. If you've visited a shop specialising in imported products, specialist foodstuffs and other overseas paraphernalia you will most likely have been exposed to their striking blue branding.
Lycamobile is a mobile virtual network operator that specialises in Pay As You Go SIM cards for cheap international calls, and they operate businesses in Australia, Austria, Belgium, Denmark, France, Germany, Ireland, Italy, Netherlands, Norway, Poland, Portugal, Spain, Sweden, Switzerland, the United States and the United Kingdom.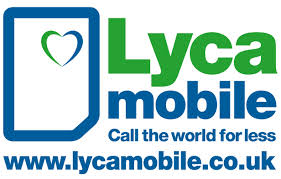 Lycamobile have been operating since 2006 and are effectively different MVNO companies in each country they operate from. They have deals with local networks under the Lycamobile branding. They are better known in bigger cities as these are traditionally areas with large ethnic populations and they offer very good deals for calling home if you have family and friends in mainland Europe, Africa and the USA.
They have just recently made the below bold step into 4G:


Just recently I saw the above advert. Well actually it was a poster in a shop window that I tweeted about, then I checked their website. I've subsequently ordered the SIM and have been using it for just over a week.
Lycamobile use the O2 network and the signal has been strong in the area I live and on the journey to work / at work. Excellent.
I've not run any speed-tests yet (I genuinely find them unhelpful as it's real-world usage I need, not variable statistics) but the signal is usually strong LTE / 4g or H to H+. This is a phenomenal deal, really cutting edge and even a worthy sounding challenge to the much lauded All-you-can-eat data deal from Three.
I was naturally sceptical and despite the excellent signal I decided to dig a little deeper, to tempt fate and try to find out how they can offer such a good deal. Upon finding the terms and conditions of the UK PLAN 12 bundle I found this clause:
"Unlimited usage is subject only to a variation of speed from 4G/3G to 2G for usage beyond 10GB per month per SIM"
This means that you get full, unthrottled 4G up to and including 10GB. After this they reserve the right to throttle the speeds which means downgrading it through HSDPA, 3G or even EDGE if you're hammering it enough. I will avoid the discussion about the legality of using the term 'unlimited' (a much derided and maligned term in the tech industry) or even the morality of the ambiguous term and focus on the actuality of the offer. You can check it out by clicking here.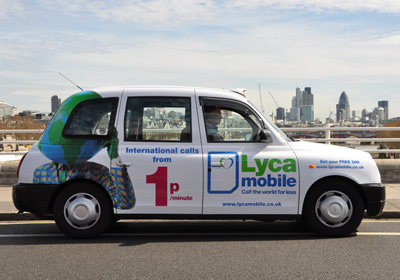 It's still a very good deal. How? MVNO's buy their minutes, texts and data from the main networks the same way you and I do – a bulk purchase of a set quantity that then gets used over a pre-agreed period of time. As Lycamobile seemingly makes most of its money from calls and texts to different countries abroad they will have naturally built up a surplus of data that is part of their industry bundle but is not being purchased/used by their existing customers. Hence they can offer such a good deal. If enough people sign up for it then this surplus will undoubtedly quickly disappear but at the moment it must be abundant. Will it last long-term? Almost certainly no. Is it a good deal? As far as I can see; yes indeed. Should you give them a try? Only you can decide but feel free to tell me if you are going to give it a whirl in the comments section below….