Have you ever felt like you were missing out on having some extra shortcut buttons on your phone or tablet? Ones that could be almost anywhere on the device and allow you complete customisation? Then Dimple may be the solution you have been waiting for.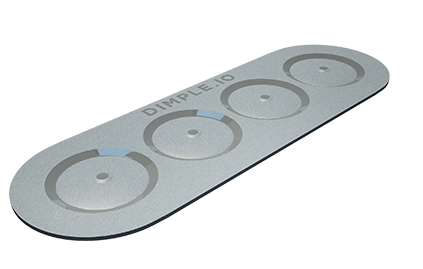 Dimple is a set of four customisable NFC buttons that you can stick on compatible Android devices, which is pretty much anything running Android 4.0 or above with NFC, apart for the HTC One series because they have a metal body. Each button has a patented groove and a braille dimple for ease of recognition and can be set up to do pretty much anything your phone or tablet is capable of, launch an app, call a contact, launch the camera or change settings. You don't even need to charge the buttons as they harvest energy from your NFC antenna.
The only downside to this, is that the screen needs to be on to use NFC, which is an Android restriction.
If you're interested then head over to the source link below to have a look and register interest for when their Indiegogo campaign starts on the 6th May with first shipments happening from early August.
Source: Dimple