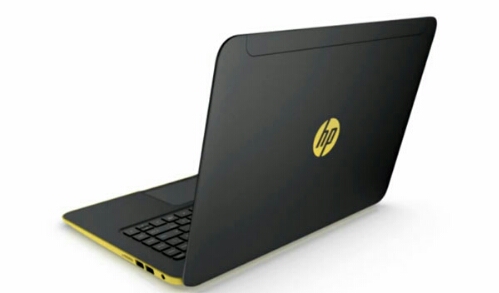 Following a very brief appearance on the HP website, the interwebs are now full of rumours of a upcoming 14 inch Android powered Laptop, named the Slatebook 14.
The company hasn't yet officially announced the SlateBook 14, but a video outlining the device's key features and specs has been spotted.
The SlateBook has full access to Google Play, so any apps you've already purchased and downloaded with your Google account should work on the device.
HP says the SlateBook sports a 14 inch 1080p display and full-size keyboard. Also included is Beats technology and HP has added 2GB of RAM and 16GB of internal storage.
These specs are similar to my HP 11 Chromebook and that device gave me some generous Google Drive cloud storage, but there is no mention of that for the SlateBook.
The SlateBook 14 does look like a huge Android tablet with a proper keyboard attached. But I'm still convinced that Android still had some way to go for apps that are optimised for the large screen, rather than just stretching a phone based app.
No mention of price or release date yet.