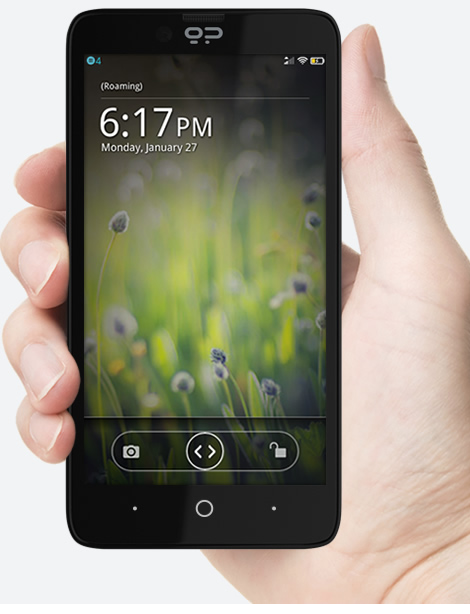 A smartphone with a 4.7″ screen, dual-core Atom 1.6GHz CPU, 2000mAh battery, 8 megapixel camera plus a 1.3 megapixel front shooter. It's nothing unusual in the mobile market of today, but the Geeksphone "Revolution" phone can boot both Android 4.4 (Kit Kat) or Mozilla's FXOS (Boot2Gecko) OS. Not only that, but it's to be available for 199 Euros which, all things being equal, is £164.
It'll be available to buy in just a few days on May 1st via www.geeksphone.com and on Amazon. The company tell us that you can choose either standard Android 4.4 or have a CyanogenMod 11 version of Android.
Get more details on the handset below. do let us know if you're looking to get one.