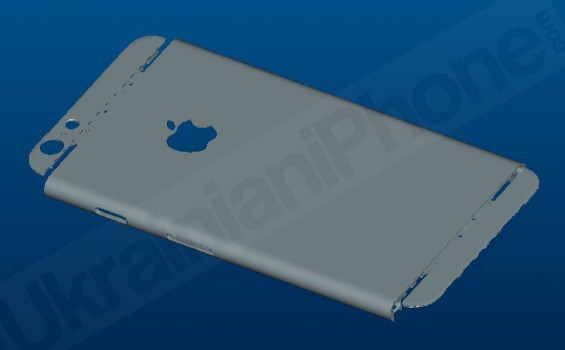 It's nicer when we can talk about things other than dodgy power buttons…  April may be a little early for the annual frenzy of speculation surrounding a new iPhone release to kick off, but there's been a lot of speculation over the last few months over what the new Apple handset will bring to the table. One particularly persistent rumour has been that an updated phone will bring a bigger, possibly 4.7 inch screen.
The Chinese microblogging/instant messaging site Weibo first broke the news a little while ago with some pictures purportedly showing an iPhone 6 under testing. One of the interesting tidbits that came up is that the camera would protrude, a la the design of the iPod Touch.
Now some very impressive renders have appeared allegedly showing both the size of the frame and the screen size of the upcoming iPhone. Of course, there's no firm way to verify any of these as whether they're fake or not, but for those who may be interested, this is a heads-up as to what may be around the corner.
Sources: gforgames, 9to5mac, ukrainianiphone, weibo.