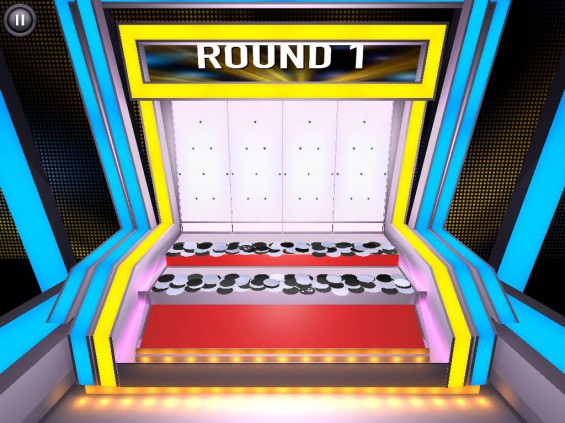 Tipping Point is a game show on ITV. This app is the game of the show, released on both Android and iOS, though this review refers specifically to the iOS version, priced at £1.49.
The object of the game is really rather simple – contestants have to answer questions correctly and faster than their opponents to win credits to use on the Tipping Point.  This machine will be familiar to all seaside arcade addicts.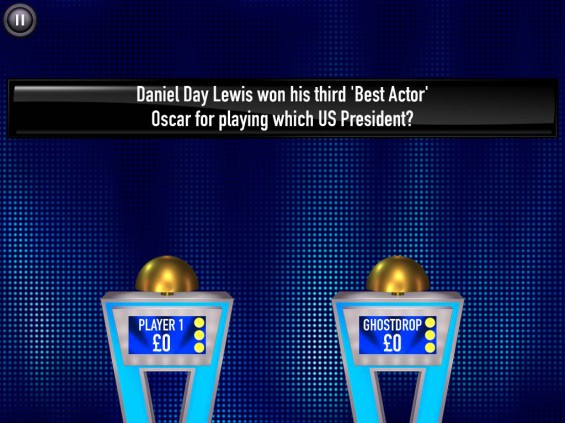 Each token wins the contestants' money and one person is knocked out each round.  The final contestant then gets the chance to win the bonus prize of £10000 (though, clearly, not for real in the app).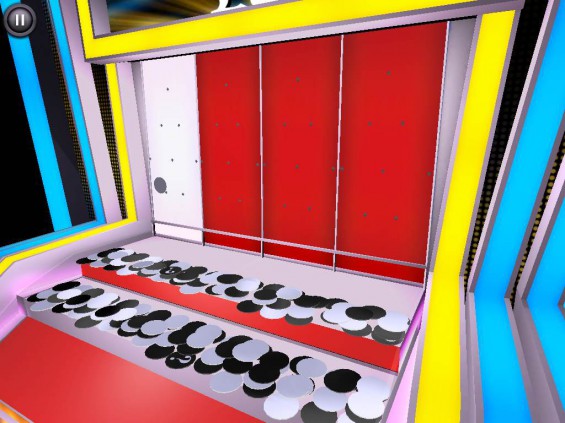 The app follows the TV show closely.  You can select up to 4 human players and, if short of appropriate homo sapiens, can add computer players.  Having never watched (let alone heard of) the show before, as a diligent reviewer I subjected myself to 45 minutes of it prior to playing the game.  Whilst I found the TV show unutterably dull (even presenter Ben Shepherd's comments on the movement of the tokens couldn't rouse me), I'm pleased to report that the app is far more fun.  Graphics are a little basic, but the movement of the machine and tokens is good.  Questions were interesting and there certainly seemed to be a lot of them.  The game is certainly one I'd recommend, particularly if playing against someone, and despite the monotony of the TV show, I got embarrassingly vocal in willing tokens to drop in the right place.  Tipping Point is most certainly worth a punt.